Jessica + Pinch | Wedding in Umbria
We have so many good memories of Jessica & Pinch perfect wedding in Umbria, I leave you with Jessica's advices in planning the perfect destination wedding, and of course with our pics this lovely weekend in Orvieto! (plus the video of our friends at Happy Wedding Films, don't miss it!).
From Jessica
My top three bits of advice to fellow brides would be:
Consider getting a wedding planner – especially if you're getting married abroad. They're worth their weight in gold: let them focus on the smaller, technical details (and make the most of their local contacts) while you get on with the fun side of planning!
Don't sweat the small stuff… No matter how much you plan, not everything will happen exactly as you imagined. It was only when I got to the end of the aisle that I realized I'd completely forgotten to put my veil over my face! Although it wasn't the moment I'd imagined – my poor dad looked so confused after we'd practiced him lifting the veil countless times the day before – whenever I think about it now, it makes me laugh and is one of my more vivid memories of the day.
Make time for you and your groom. I'm so pleased that we had drinks with all of our guests the night before the wedding, as not only did it give us an opportunity to speak to everyone in a more relaxed environment, taking the pressure off on our wedding day, but it was also a stark reminder about how easy it is to get separated from your groom if you're speaking to other people. Pinch and I resolved to stick by each other's side all day, and as such all of my memories of the wedding itself have him in them – which is exactly as it should be.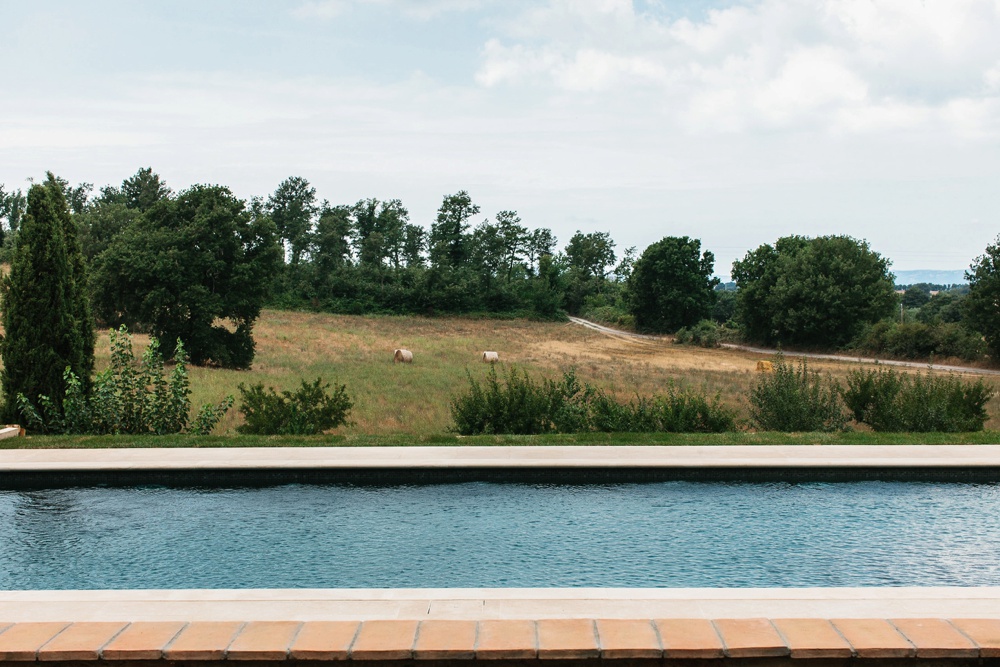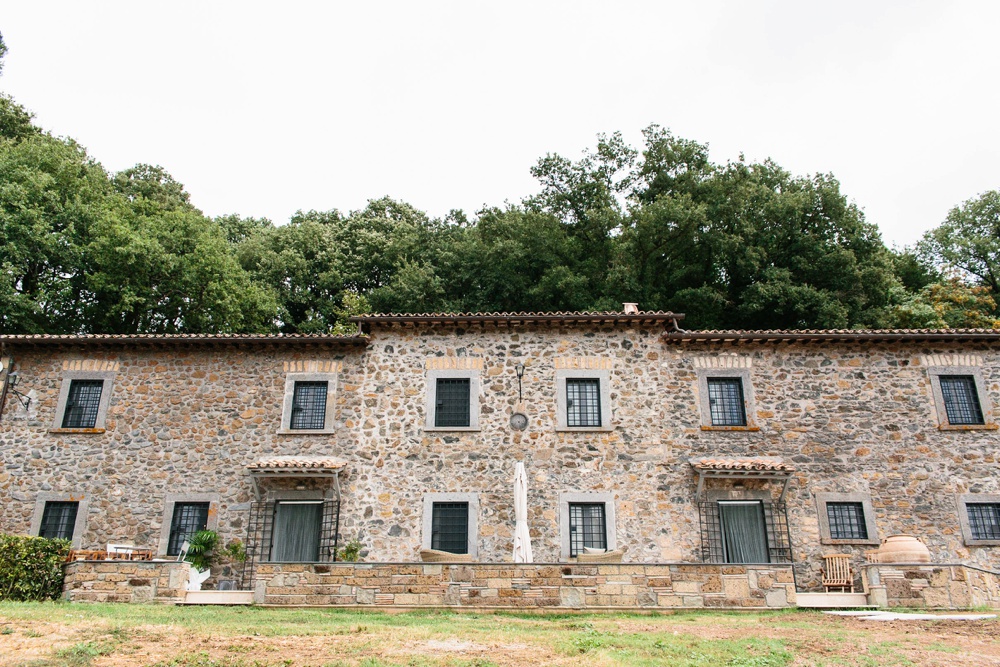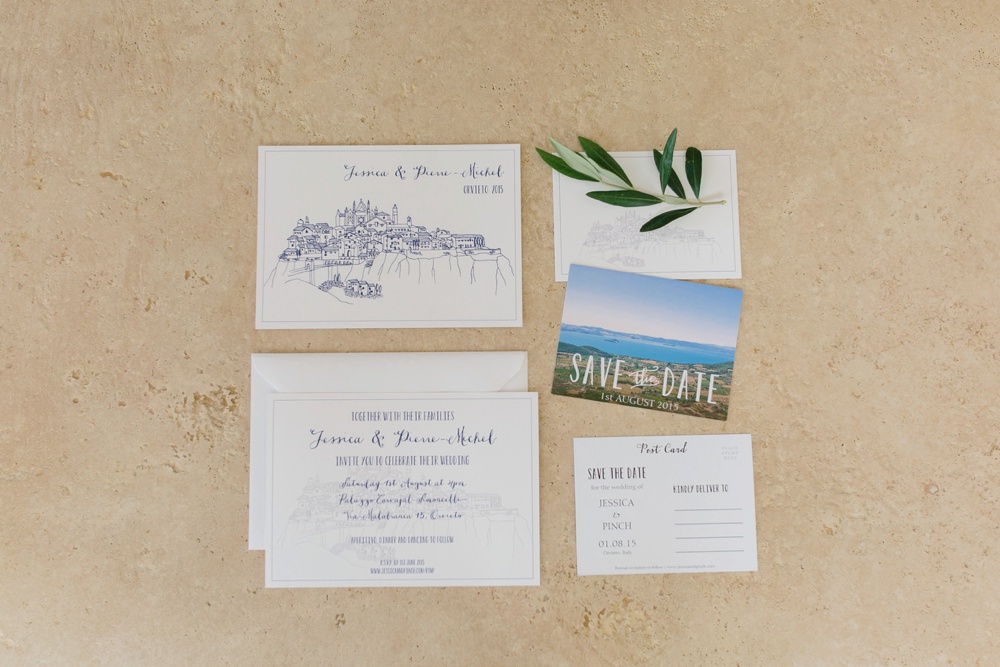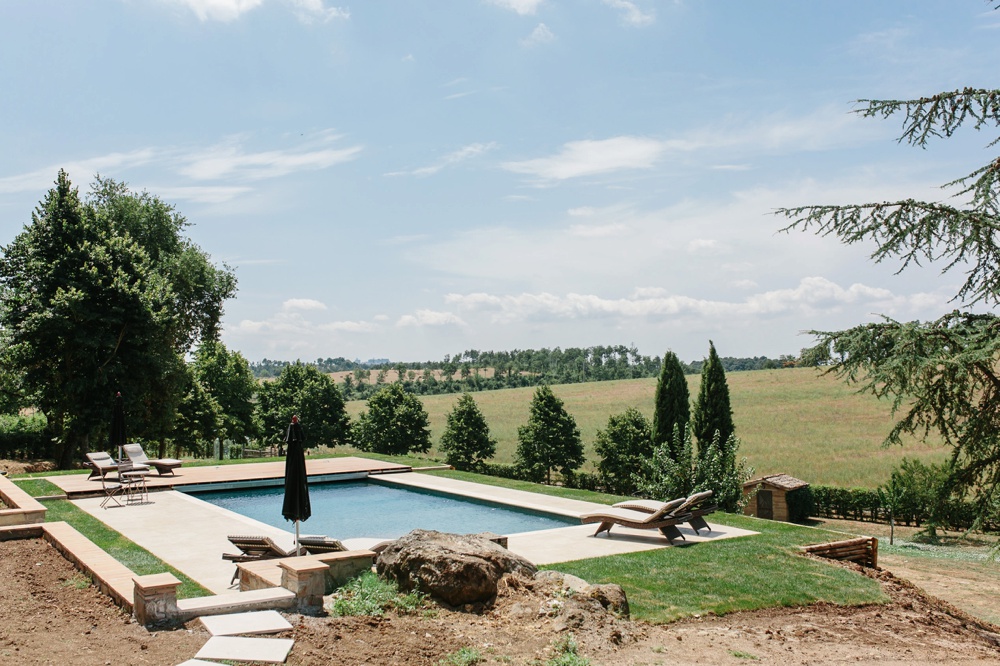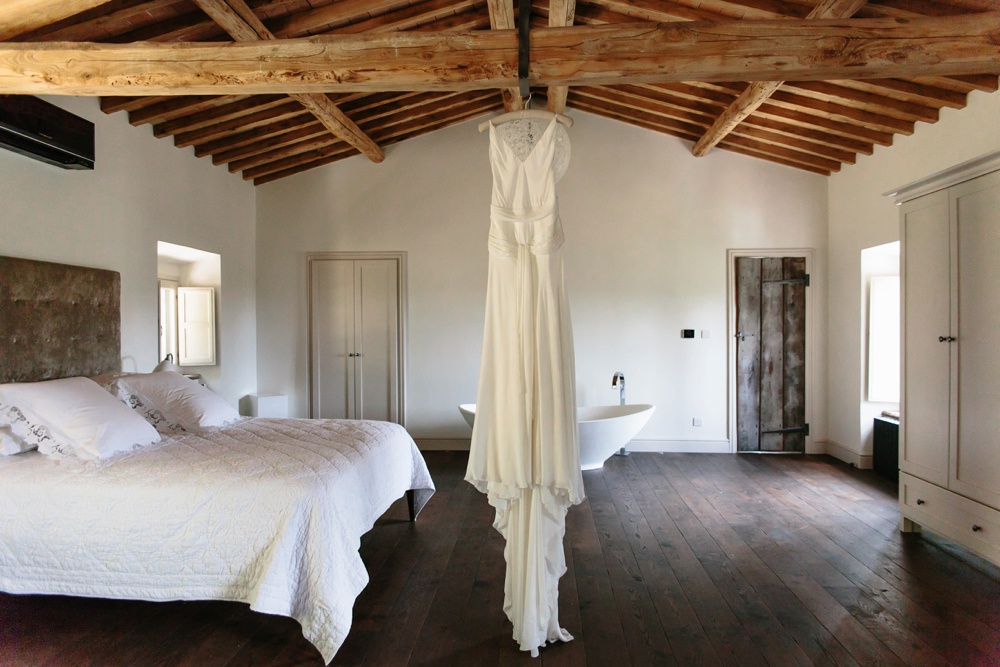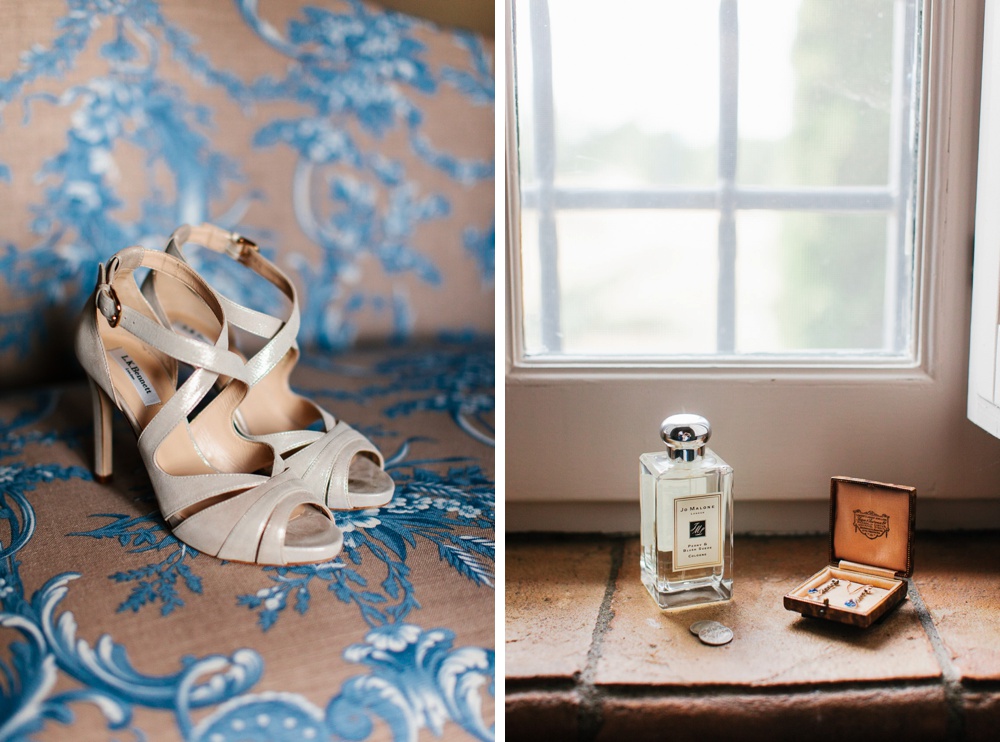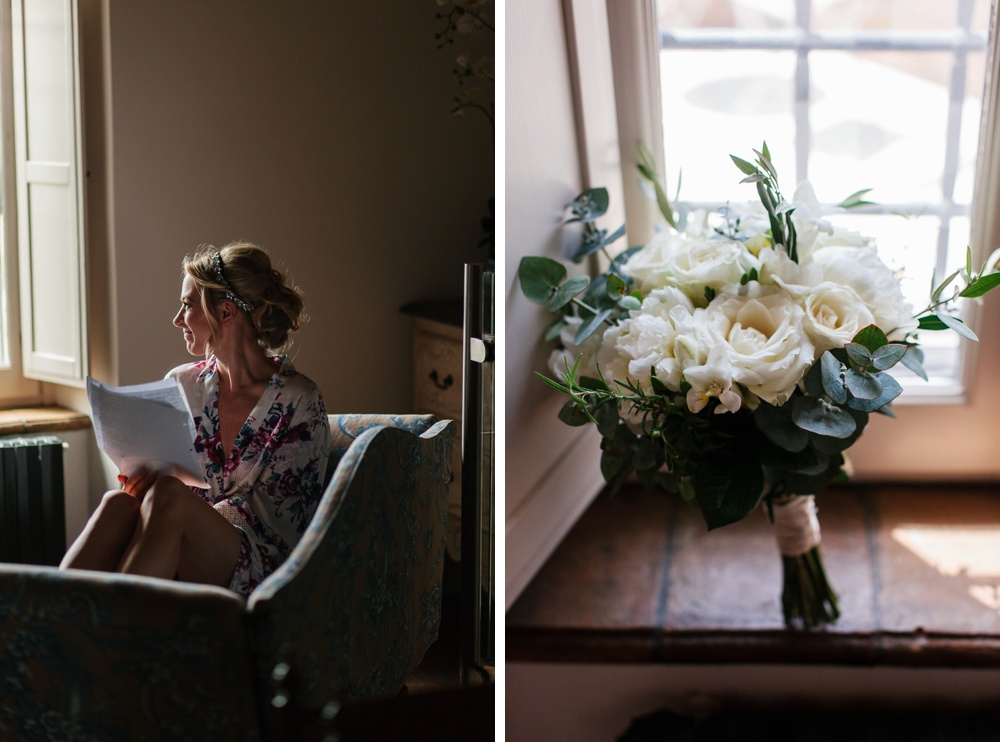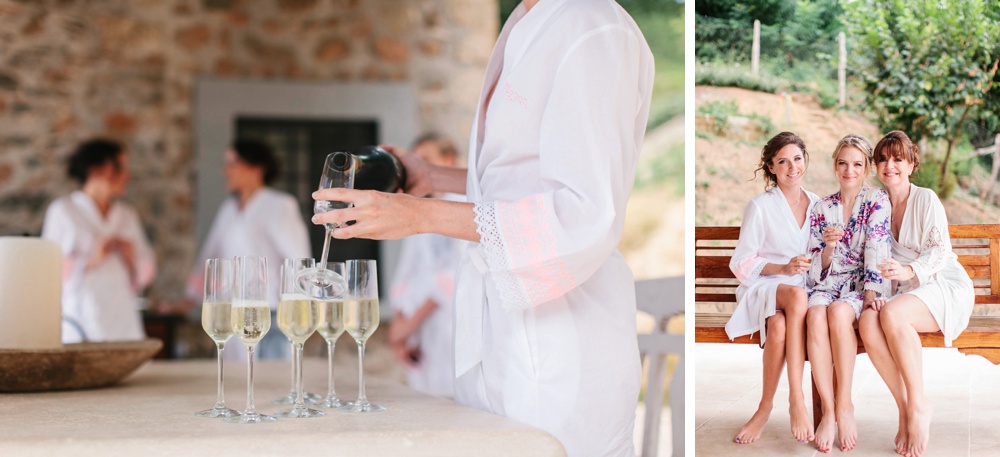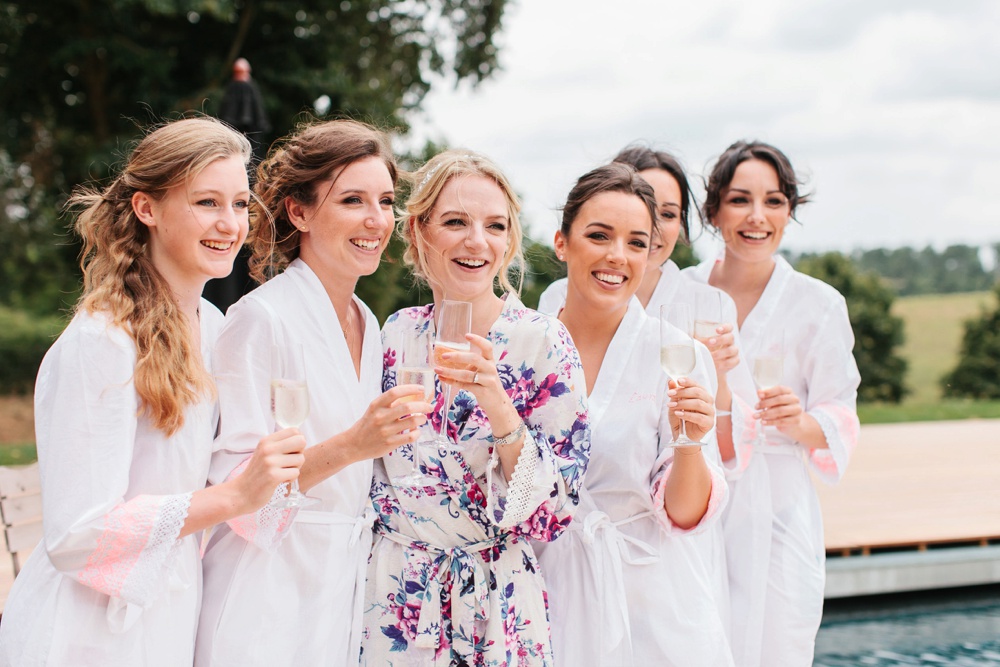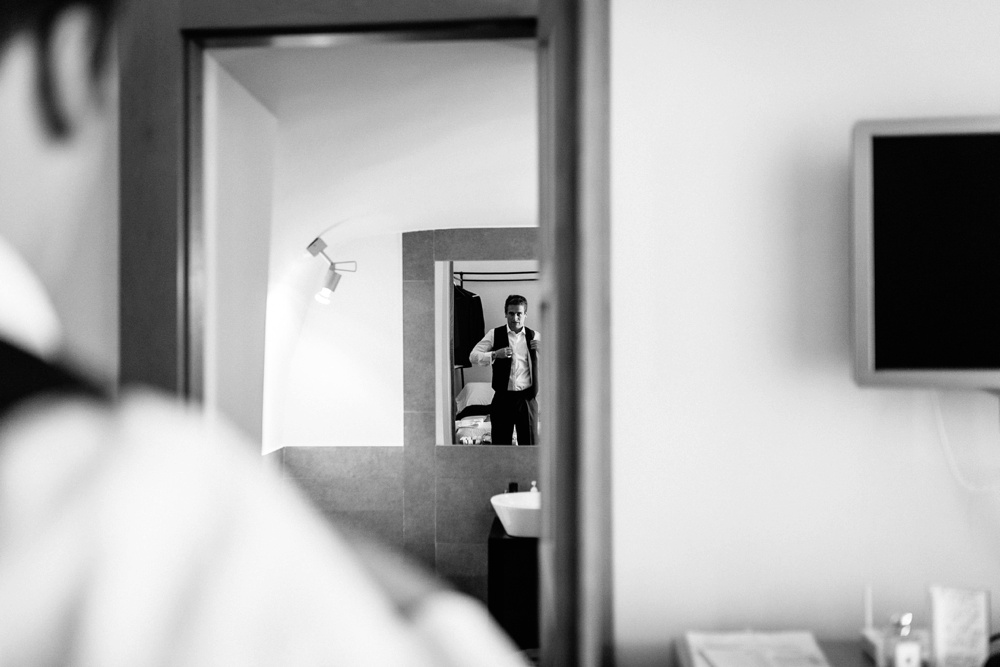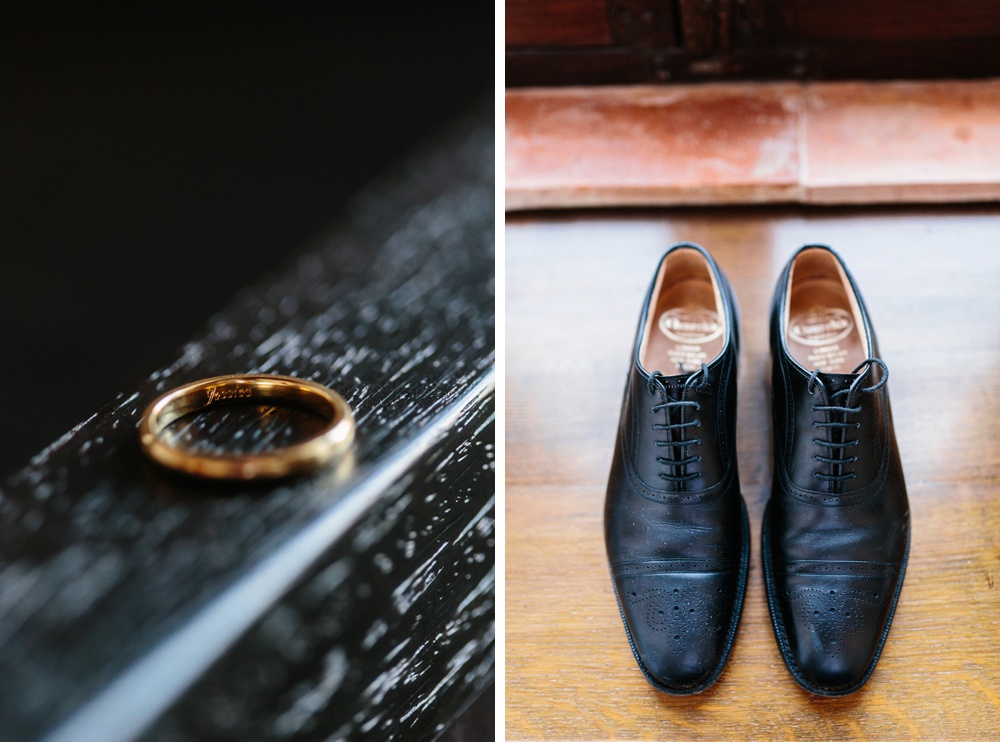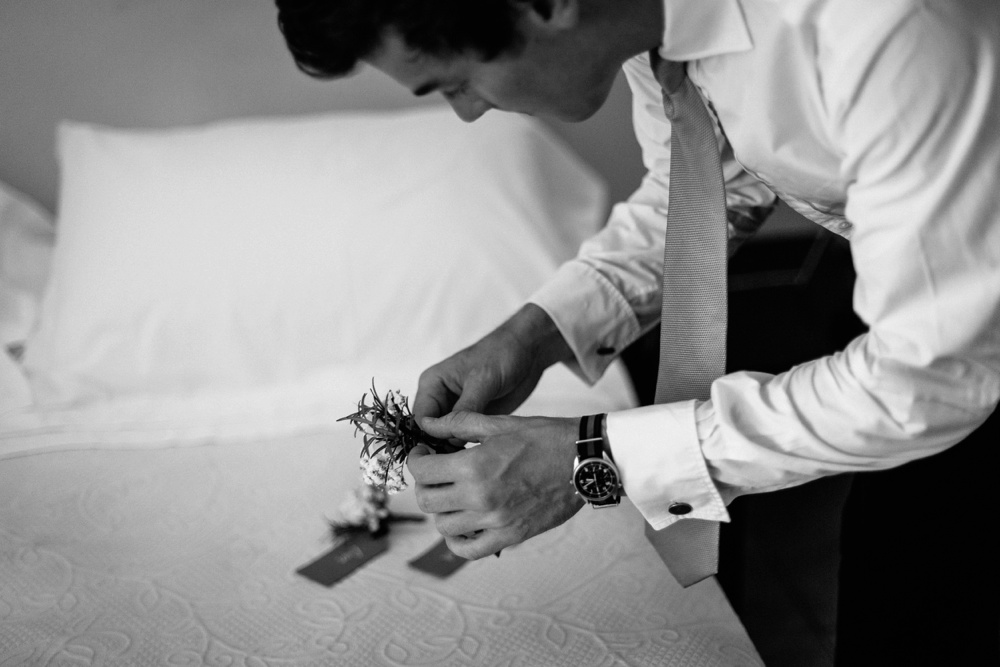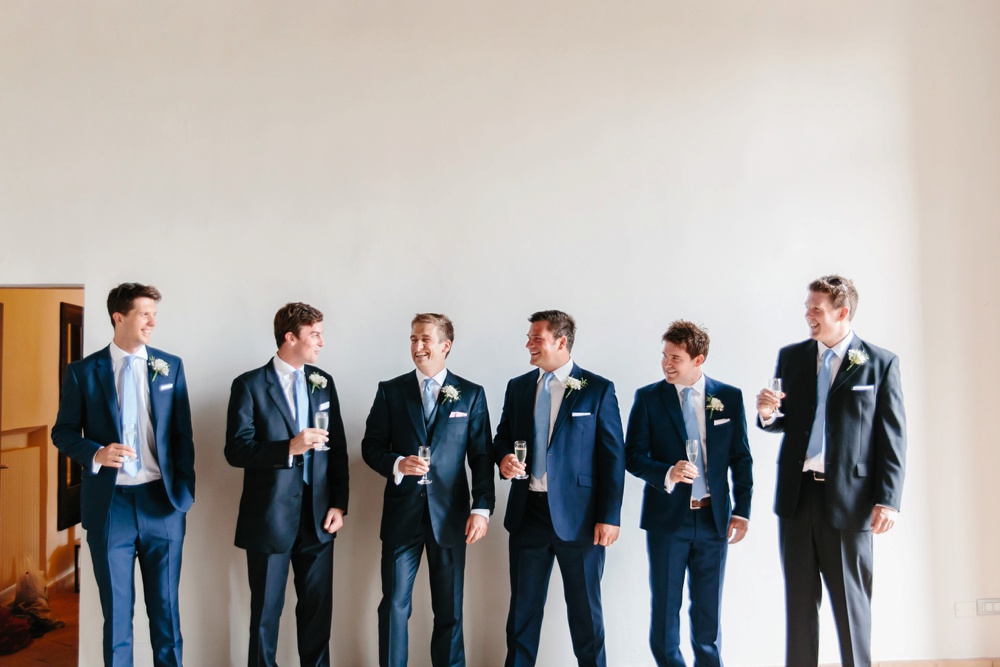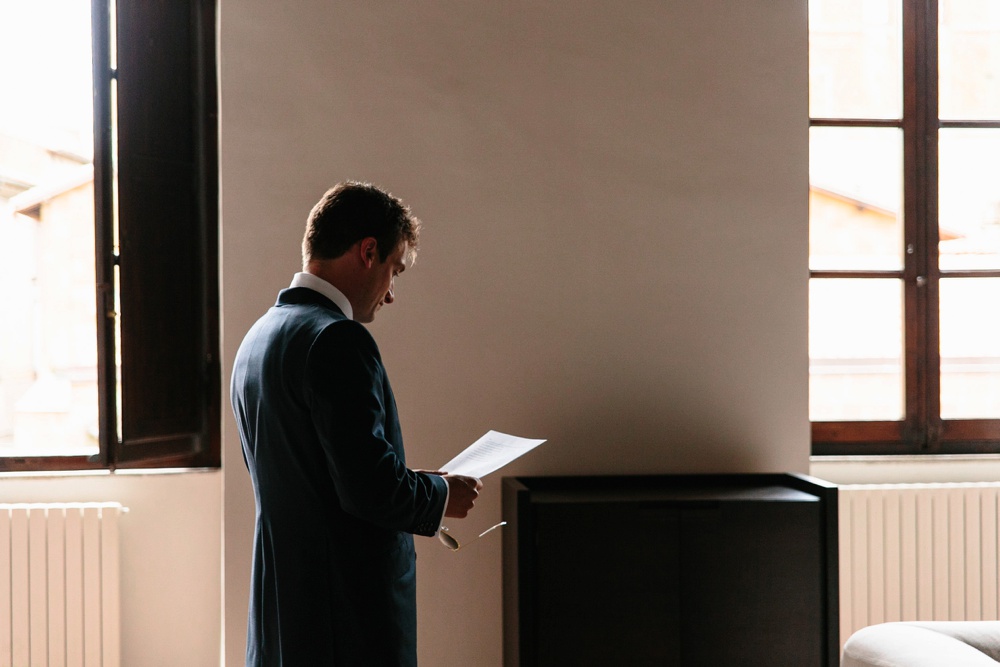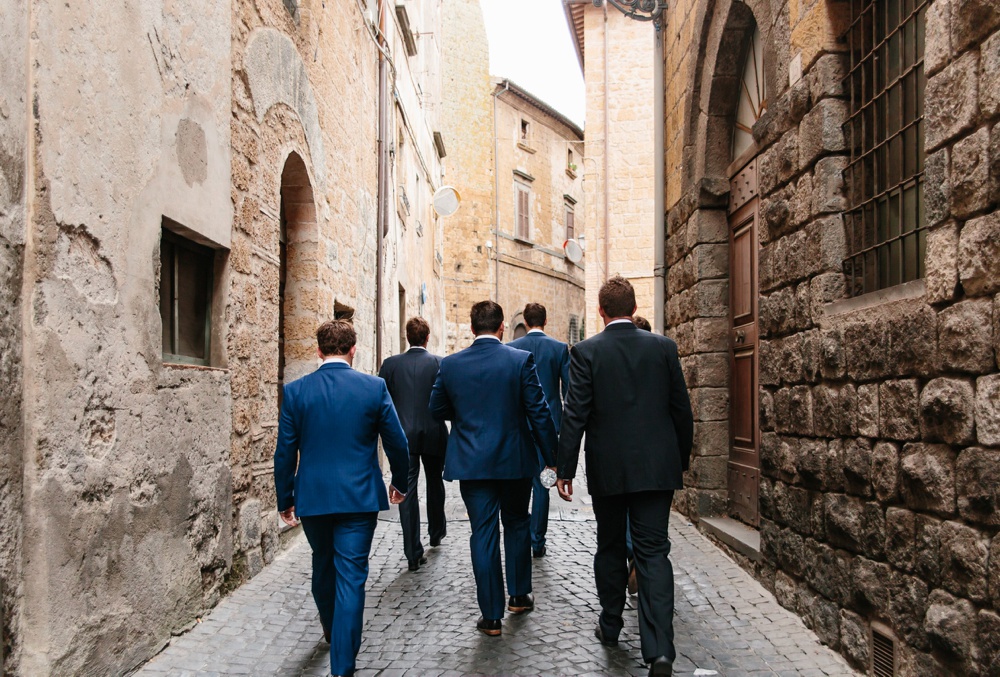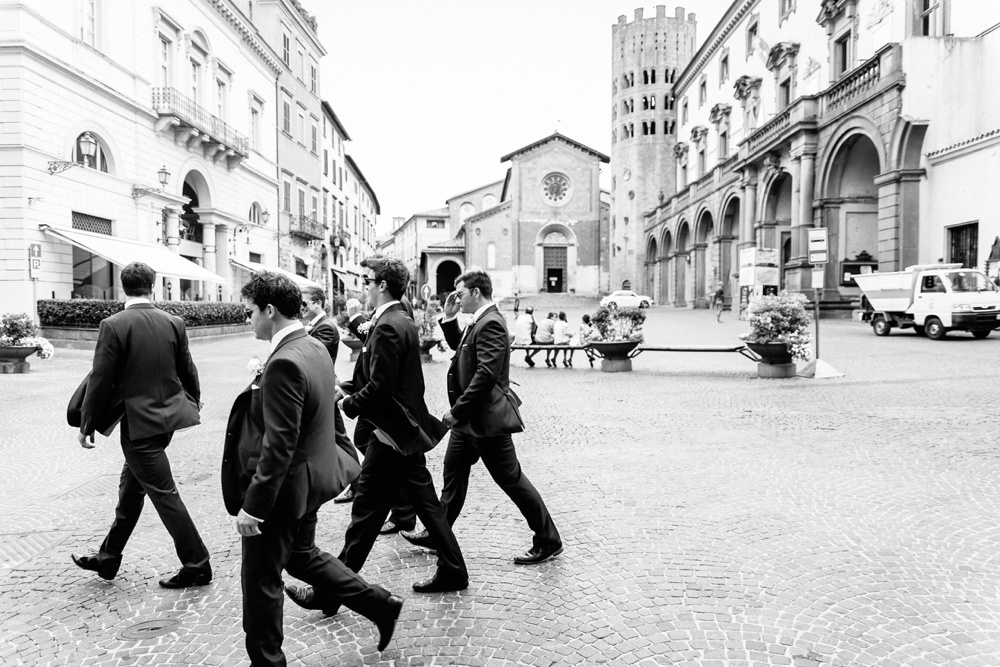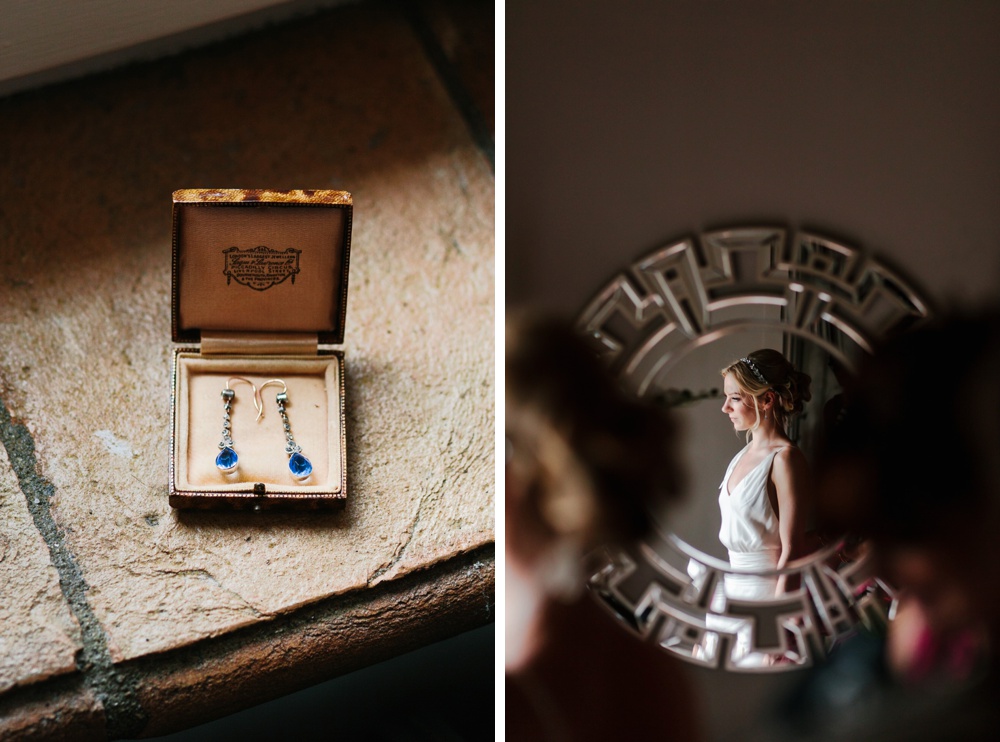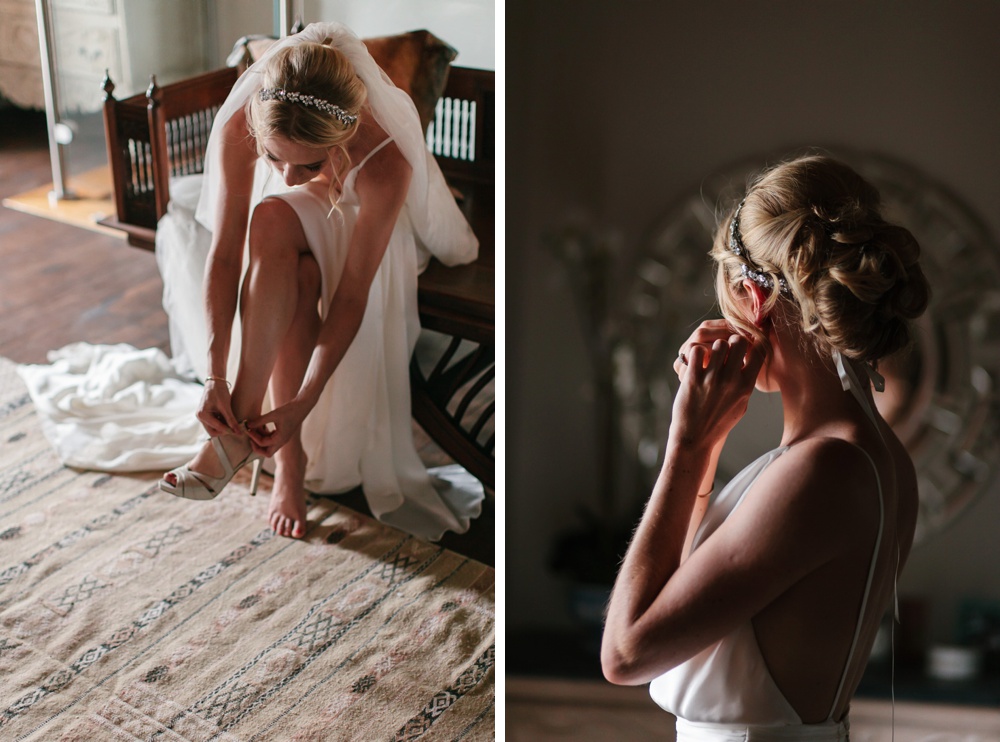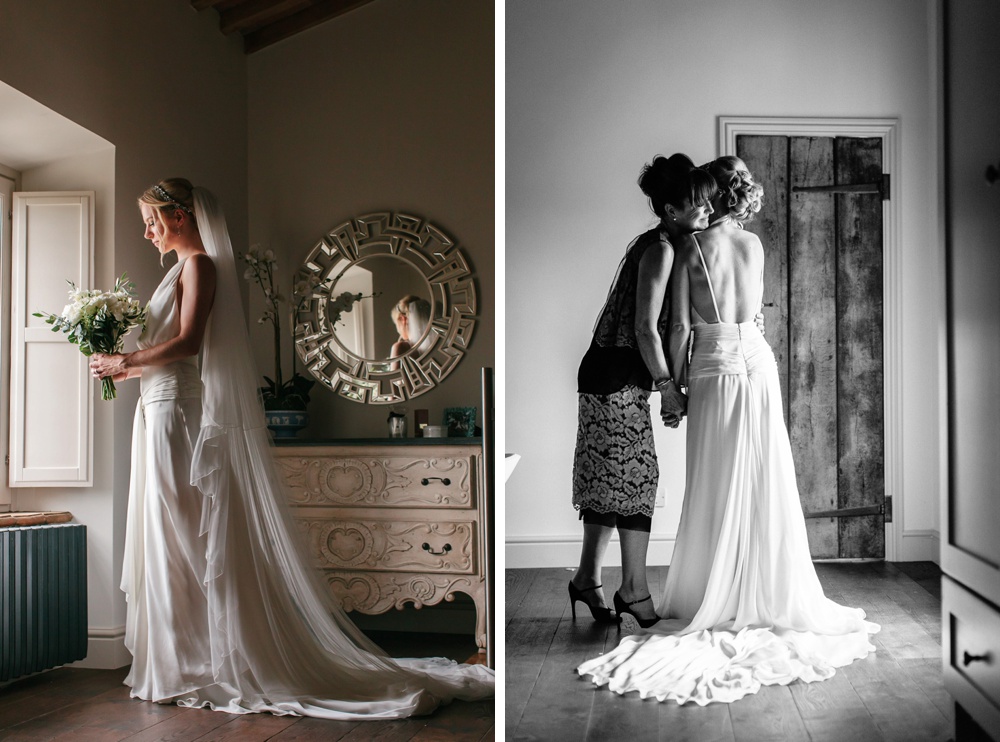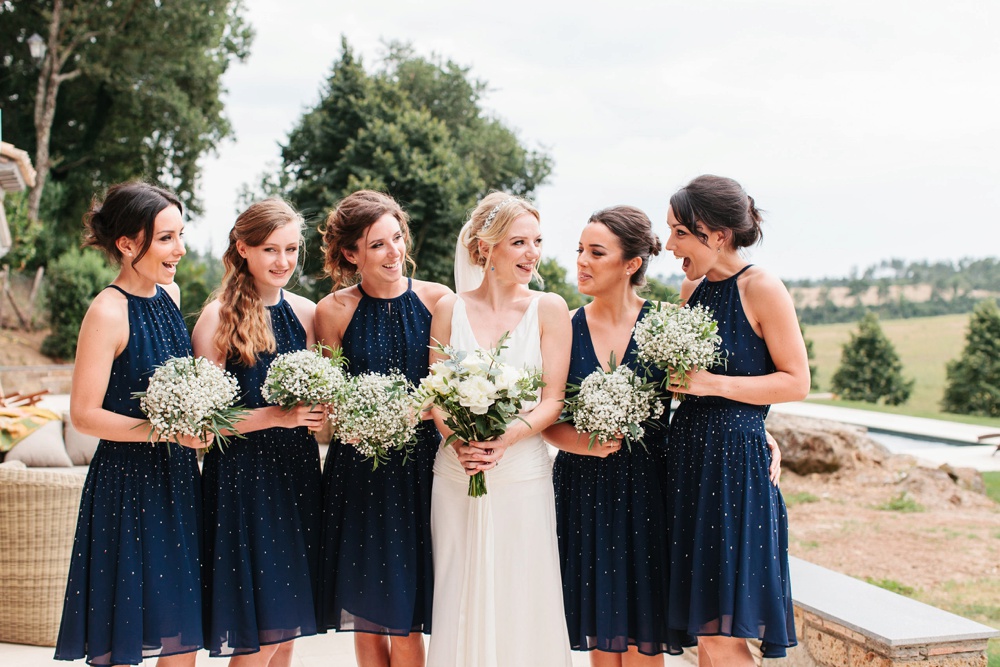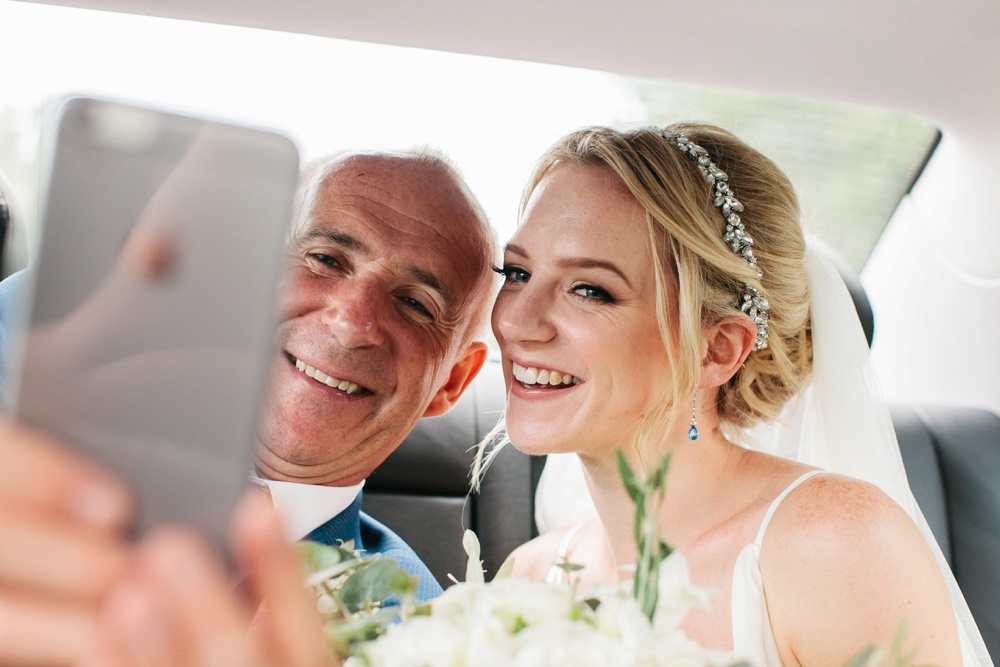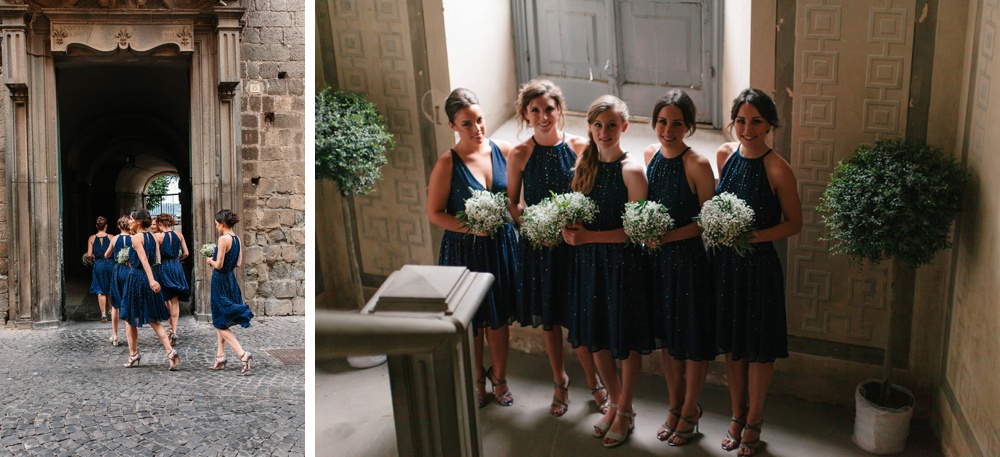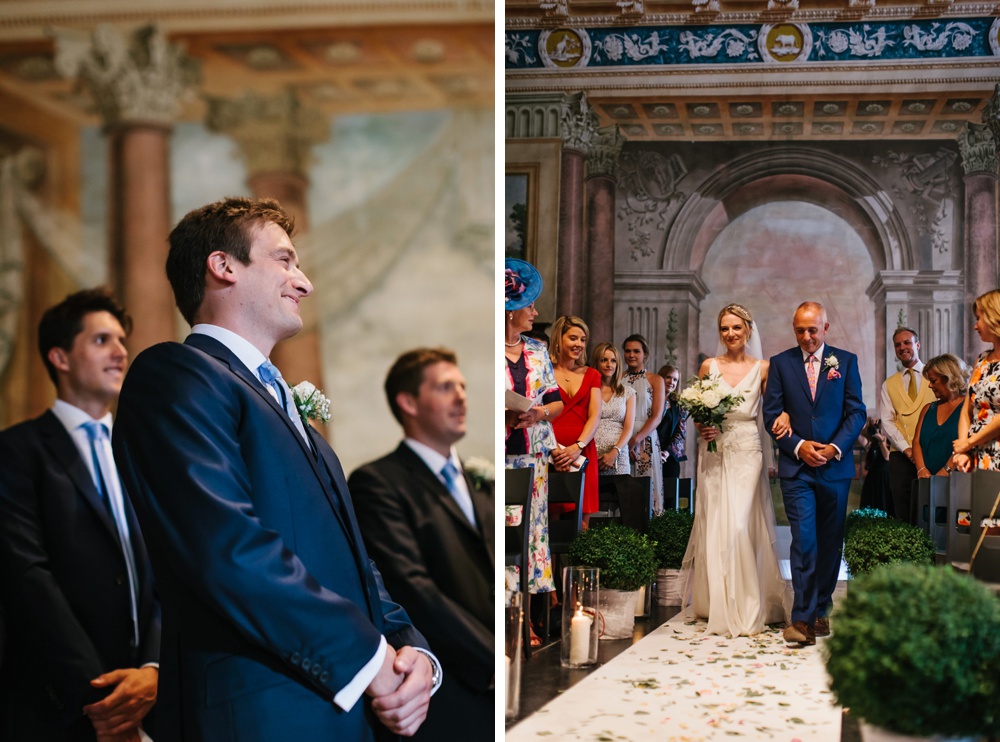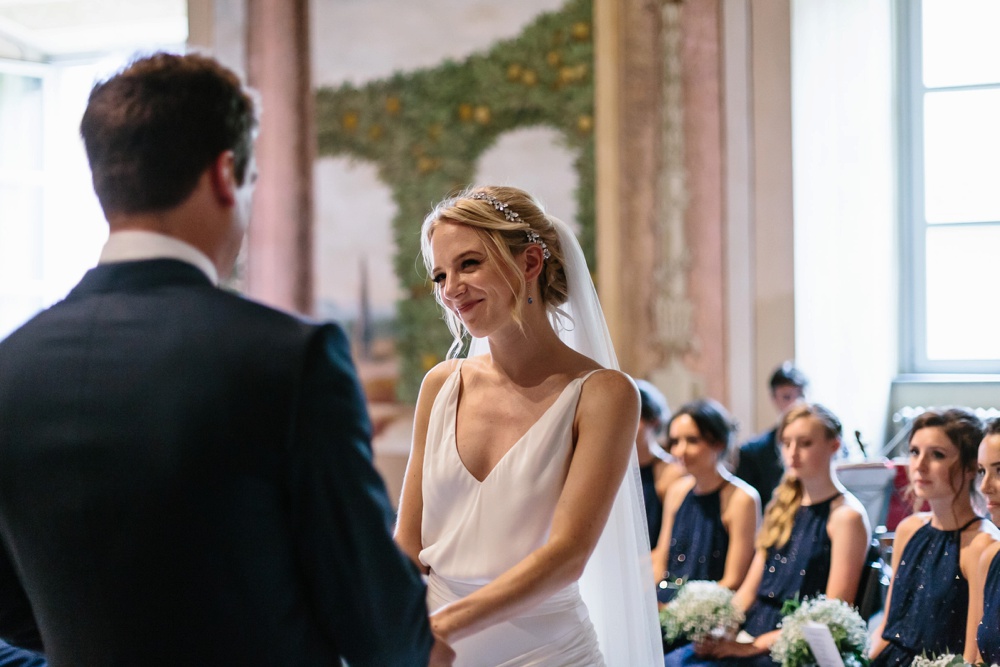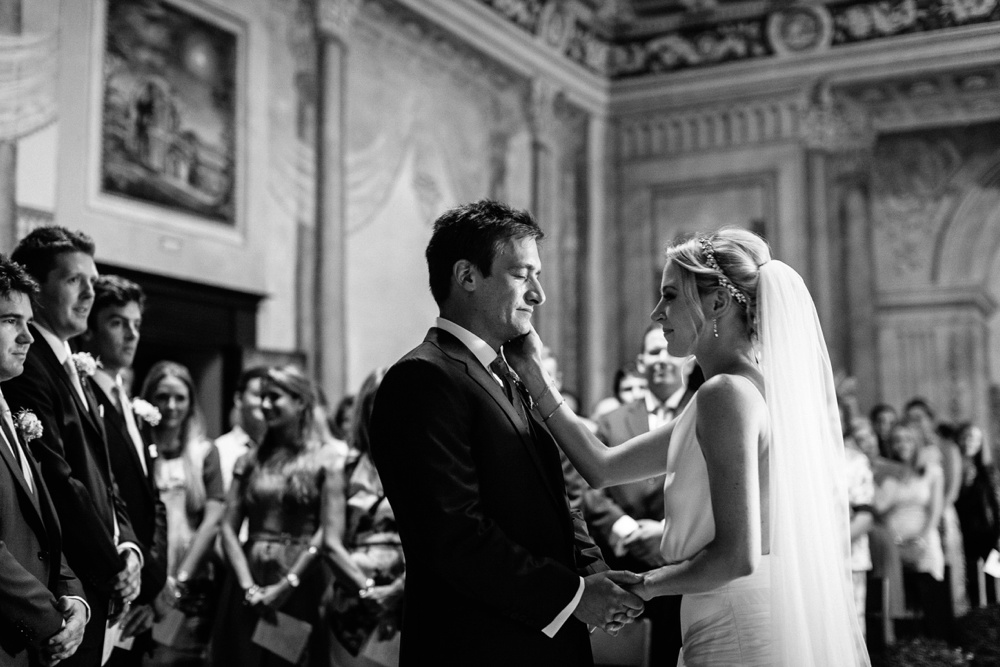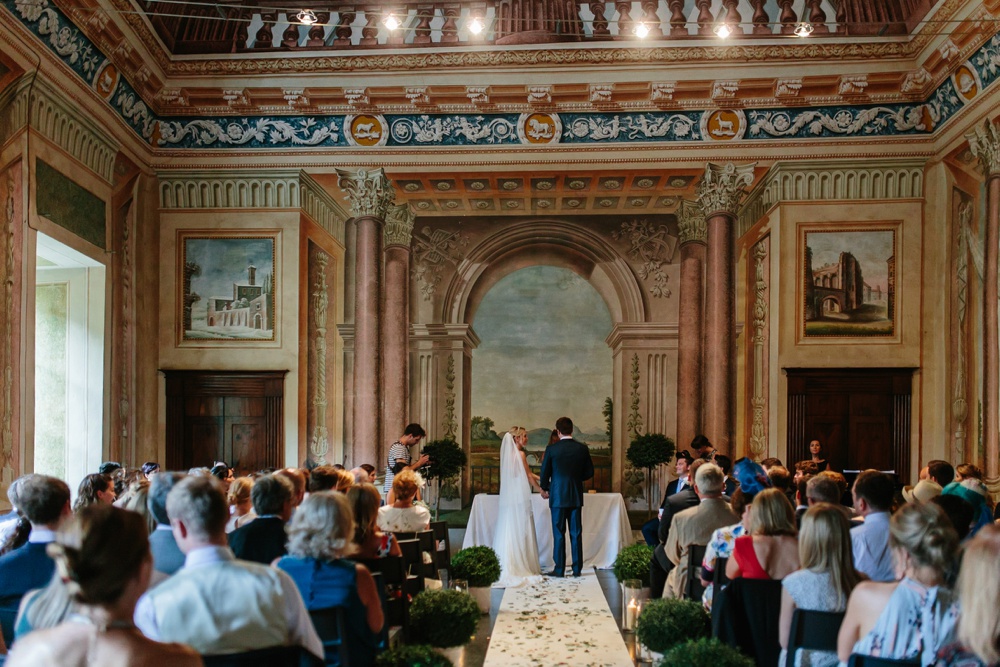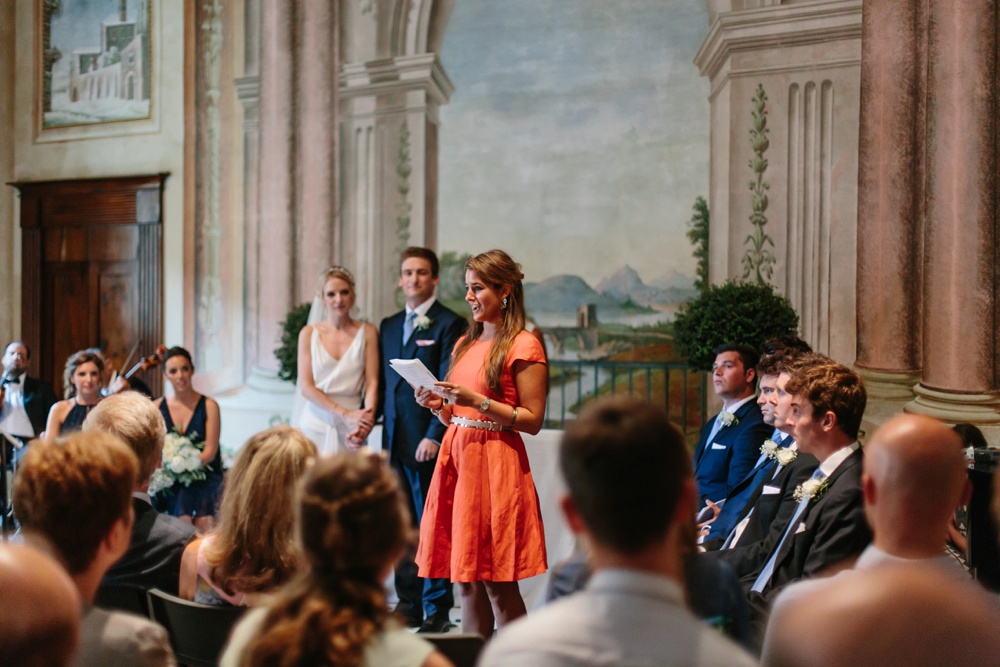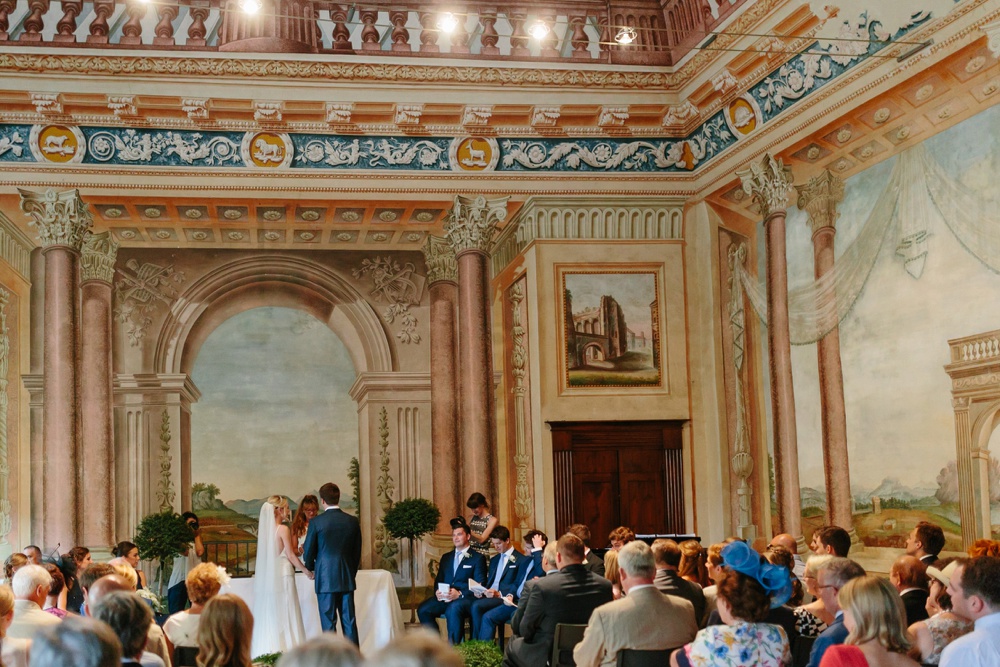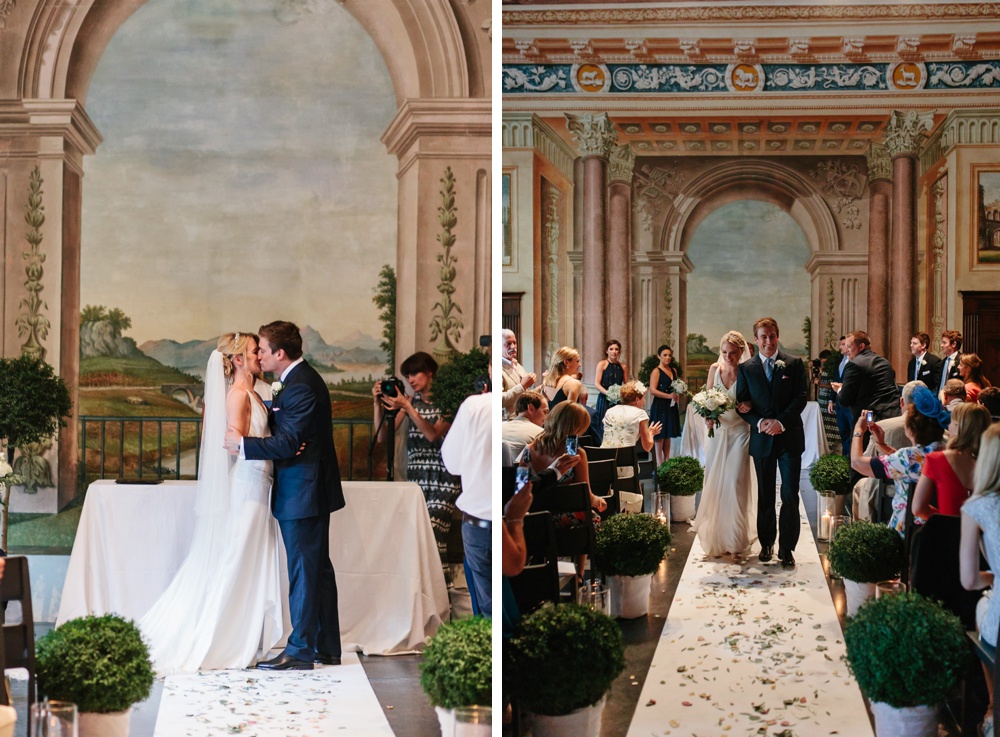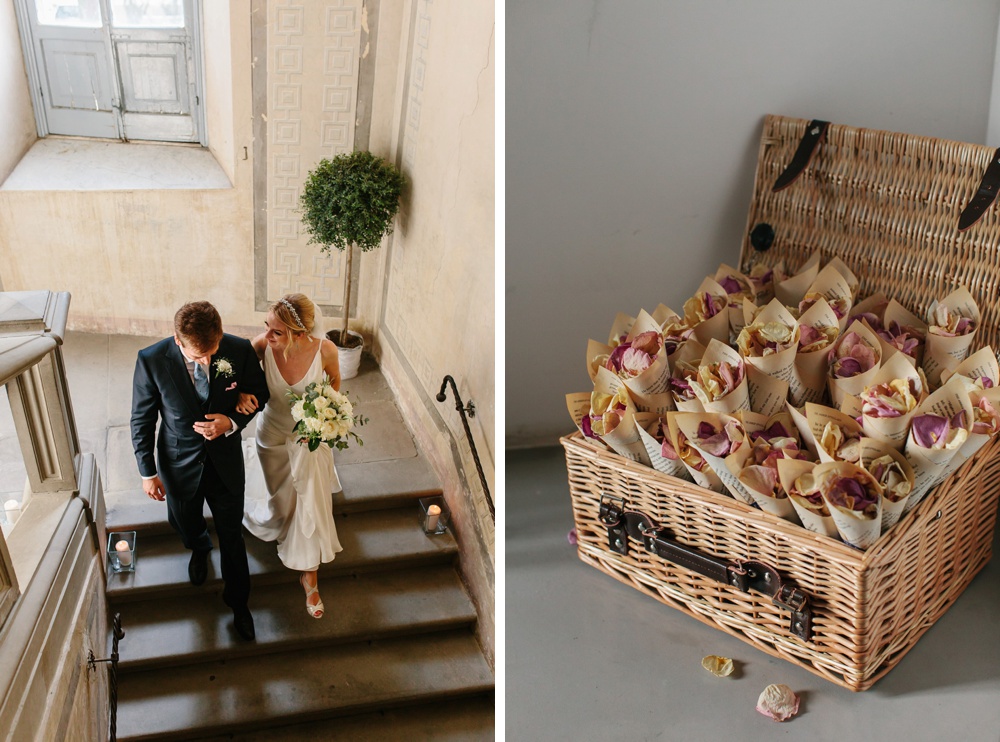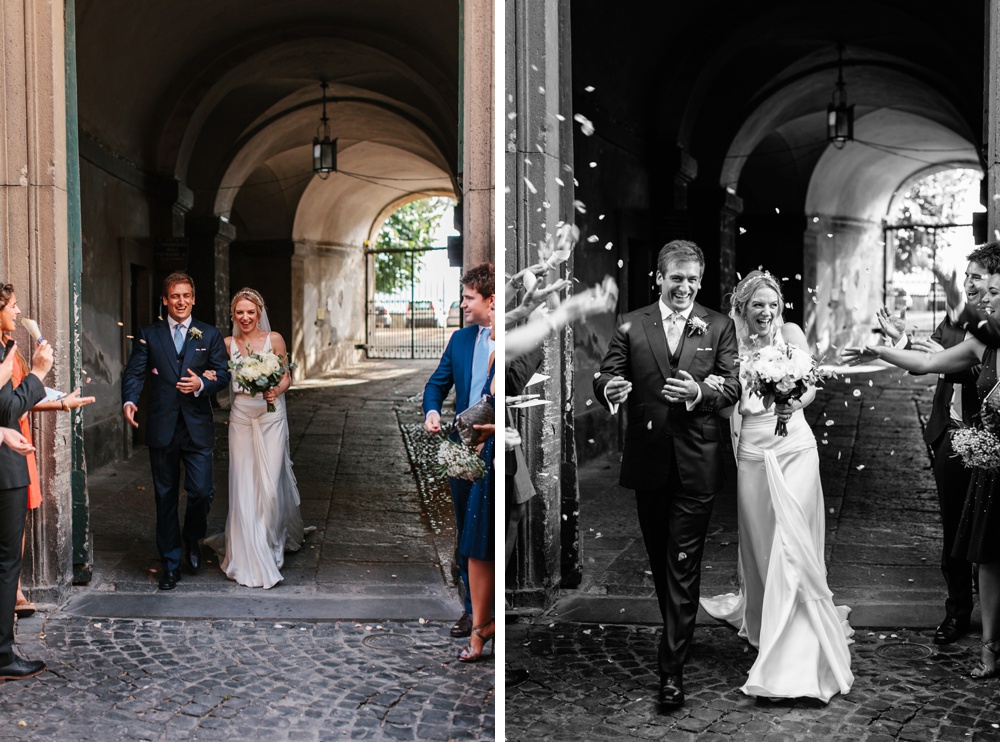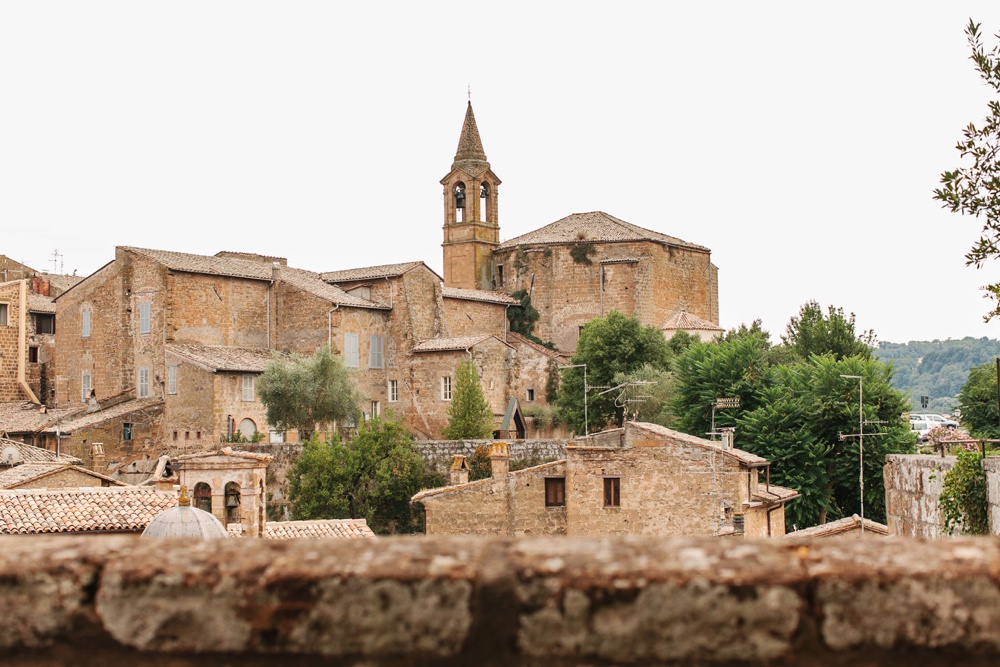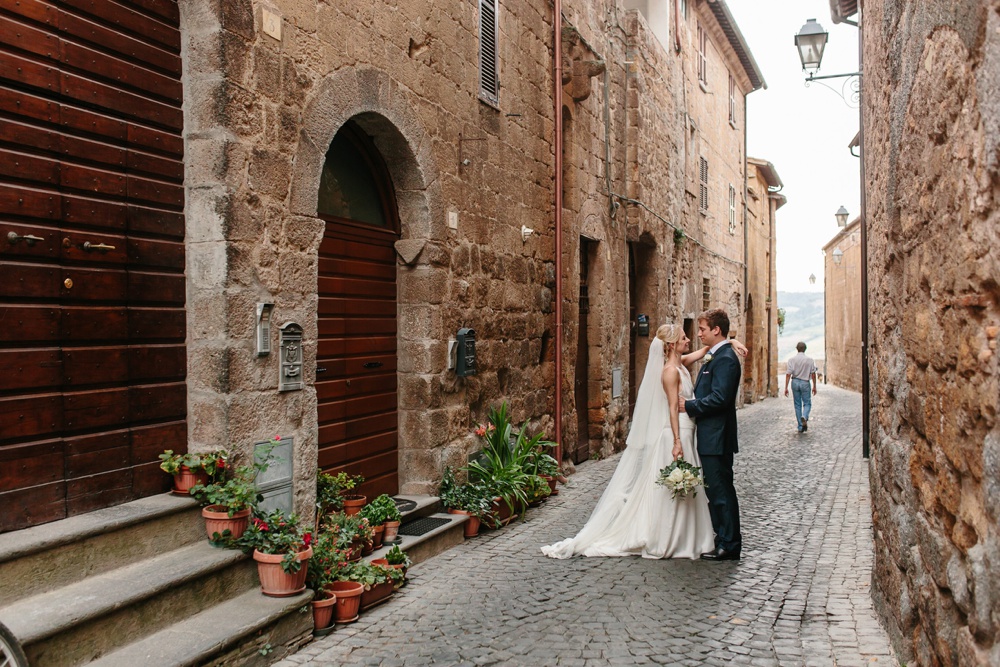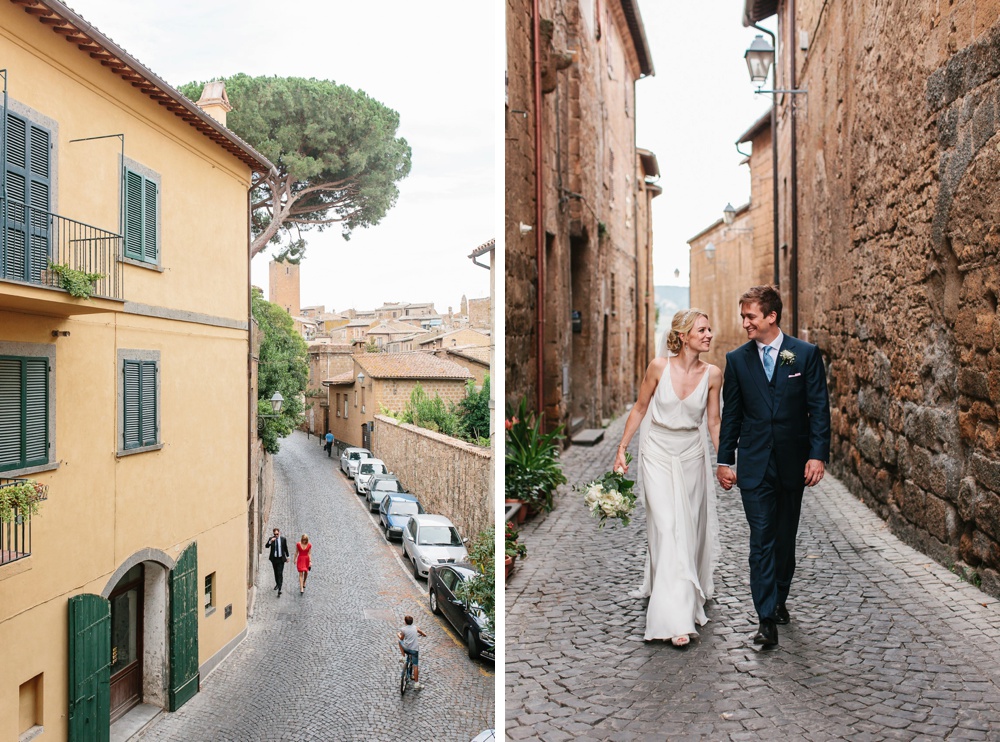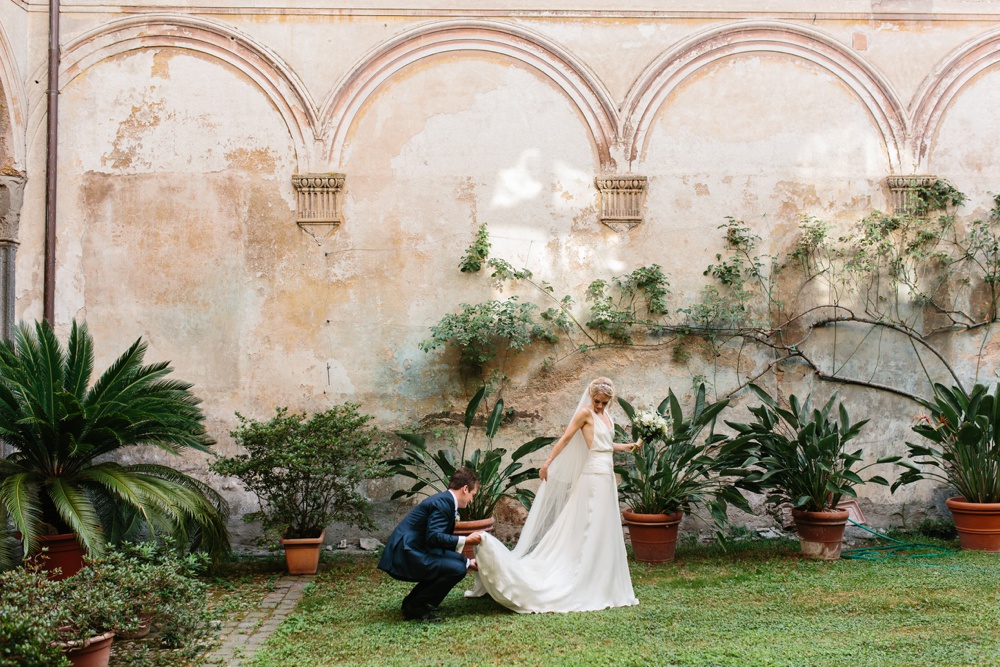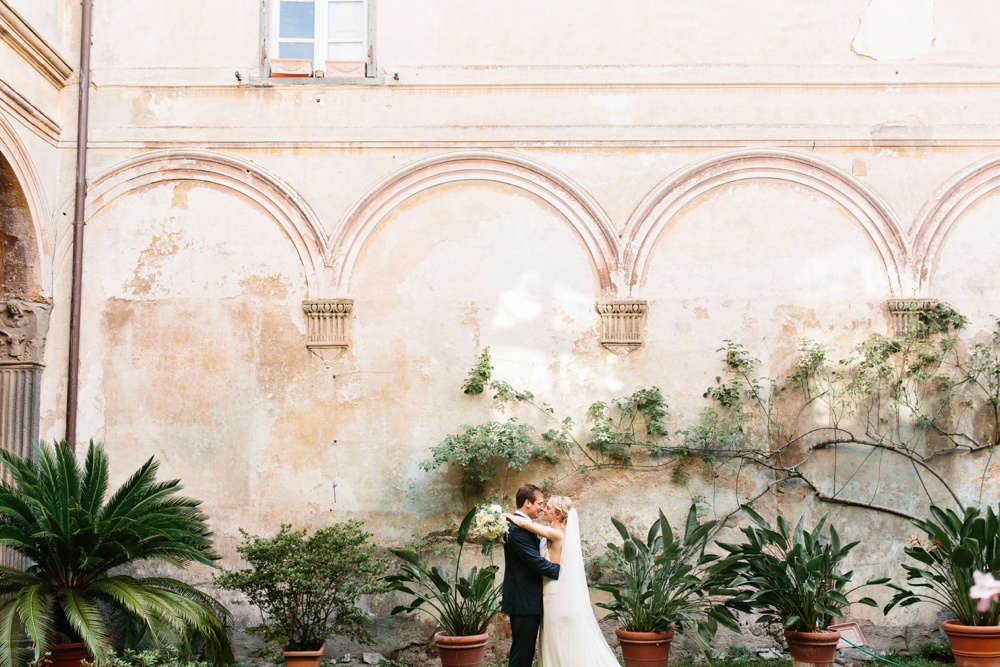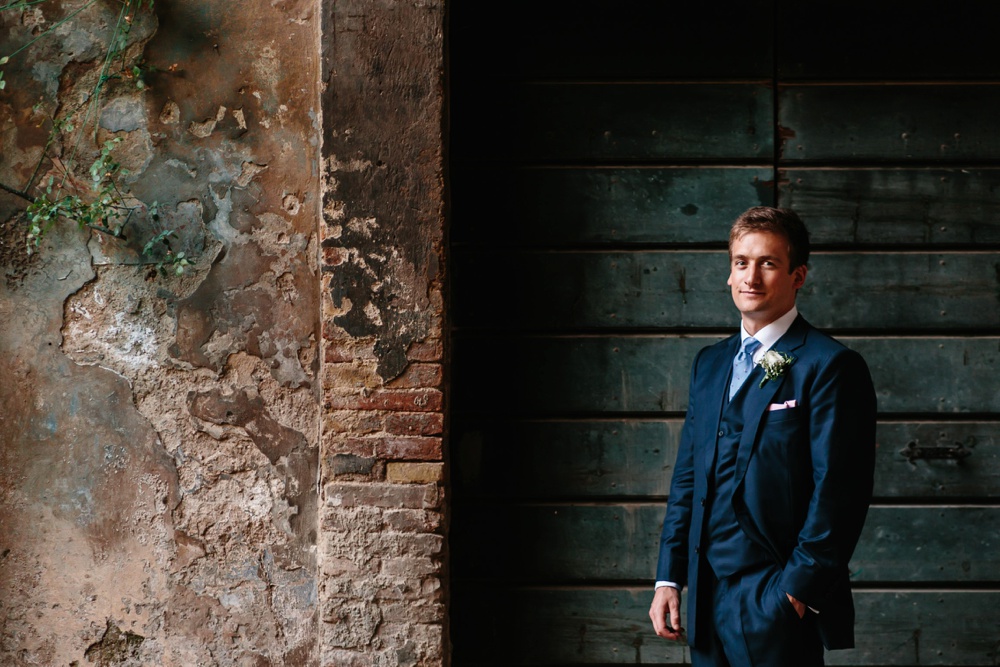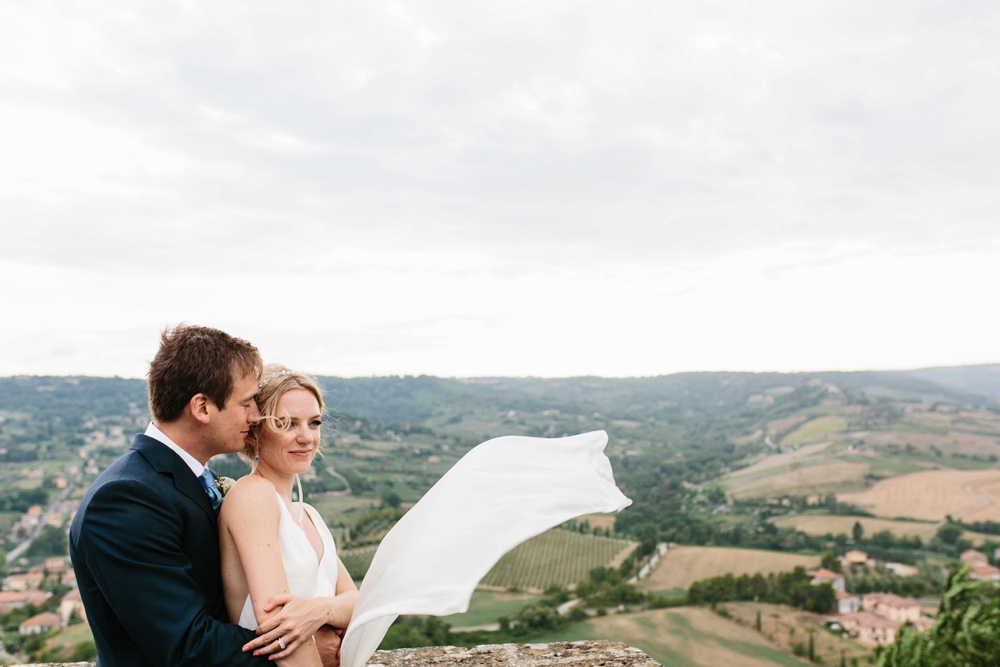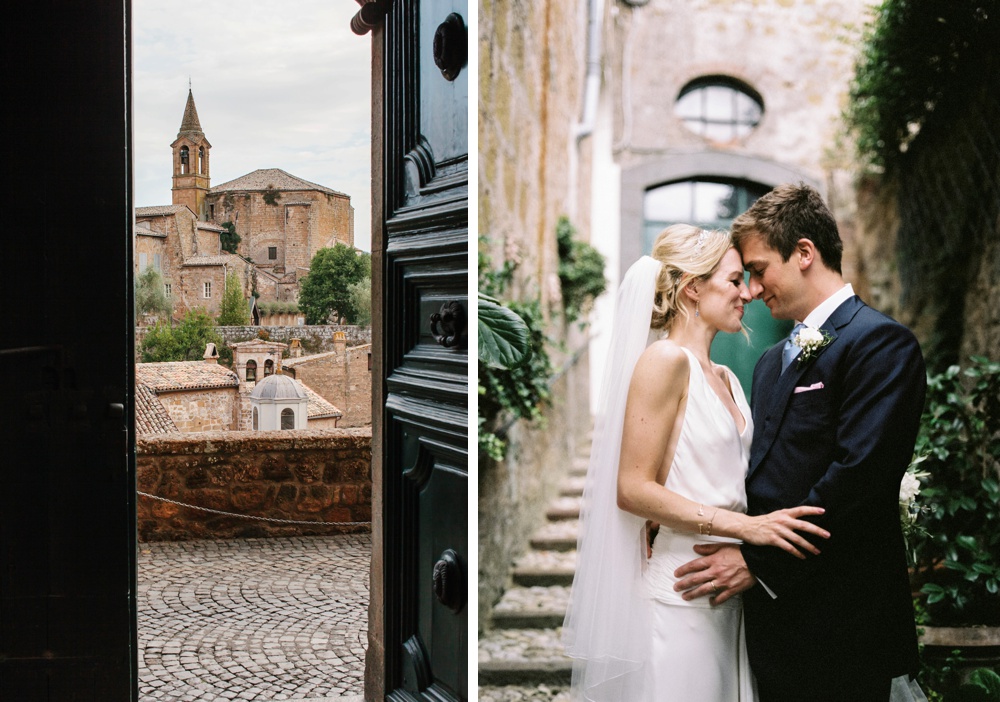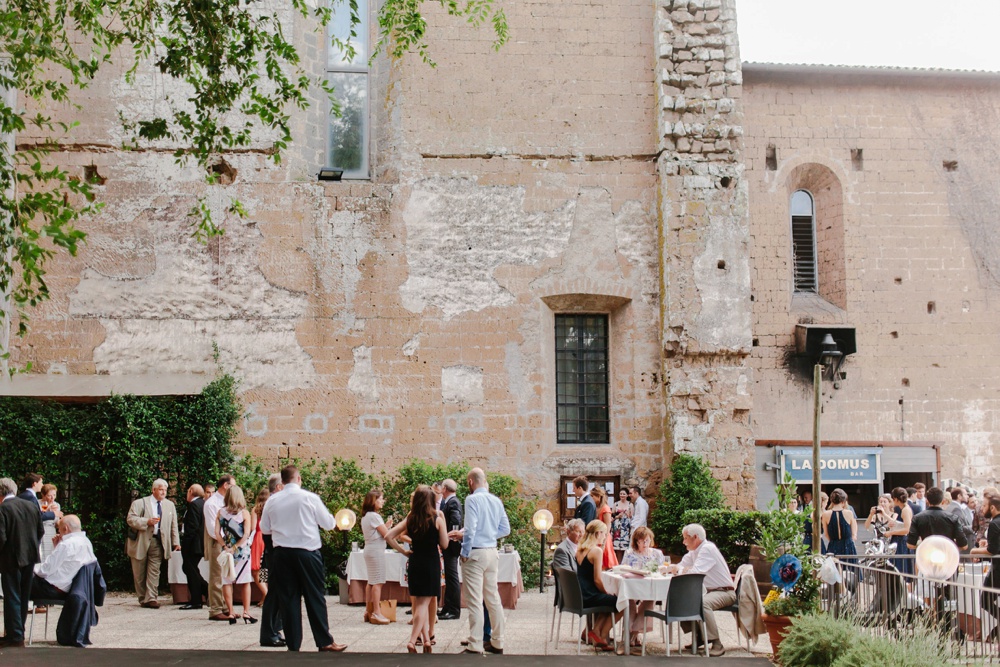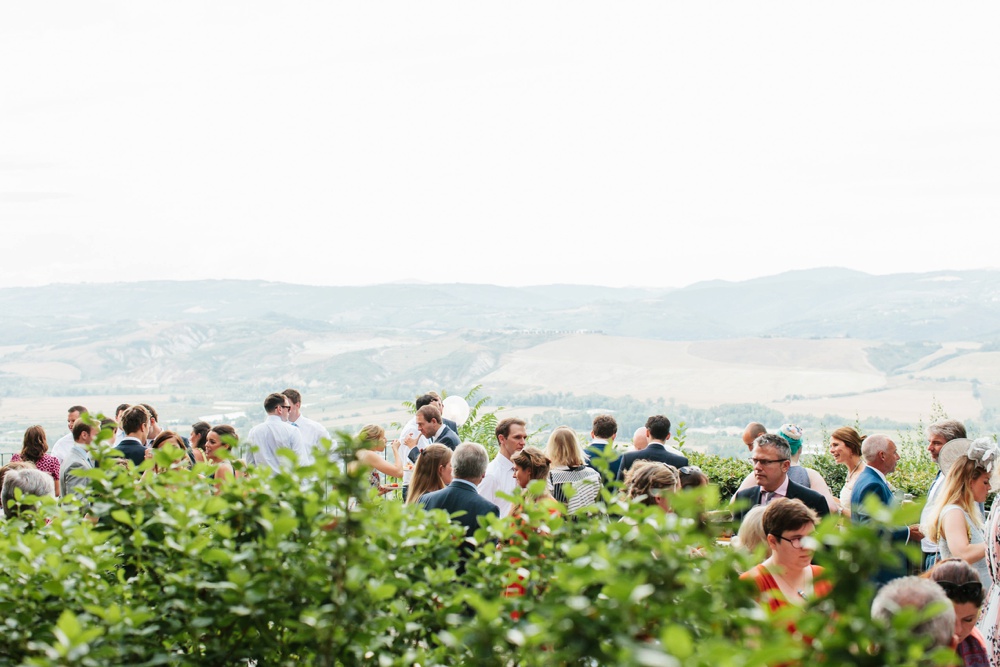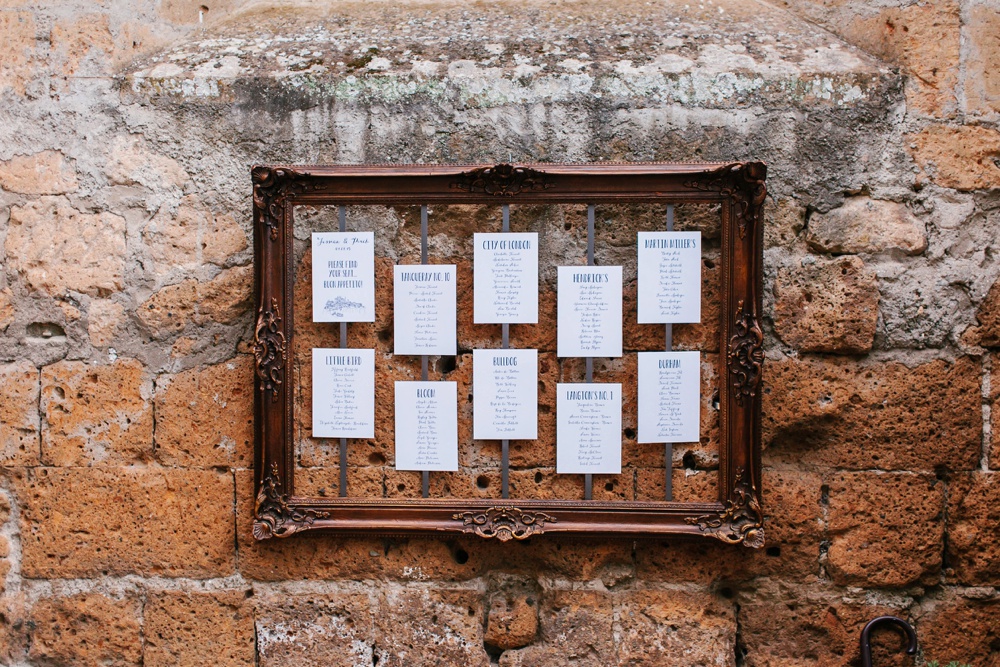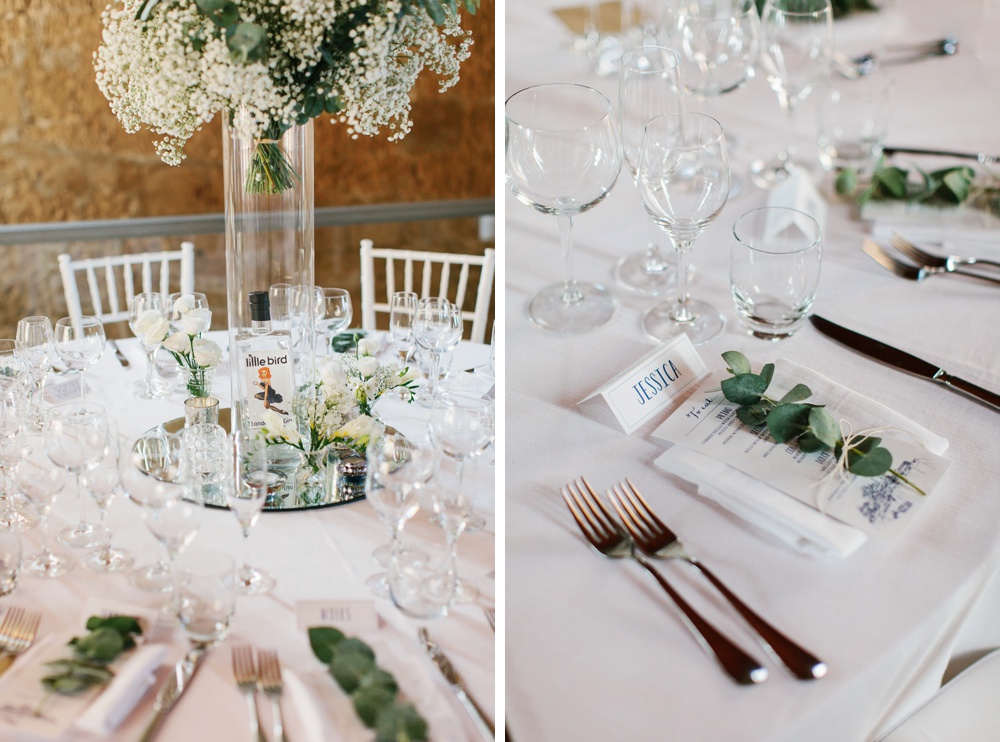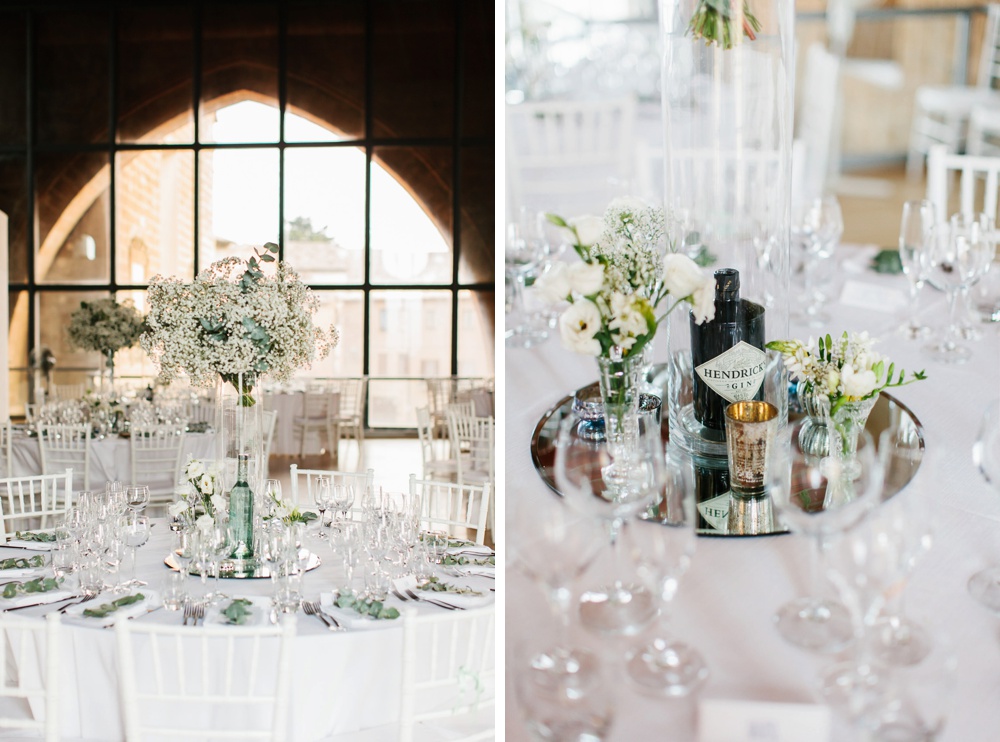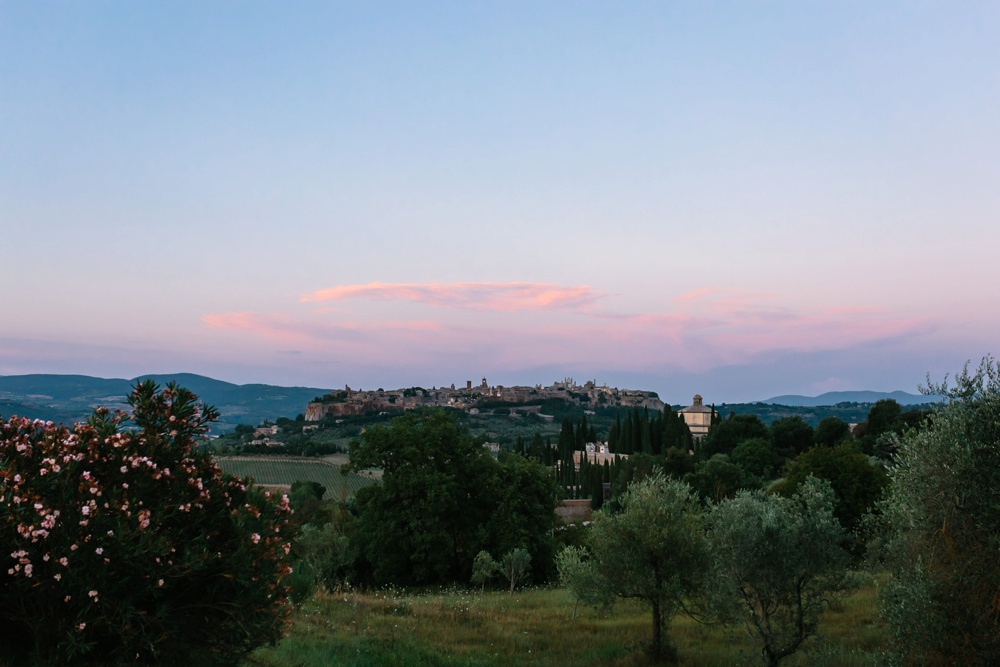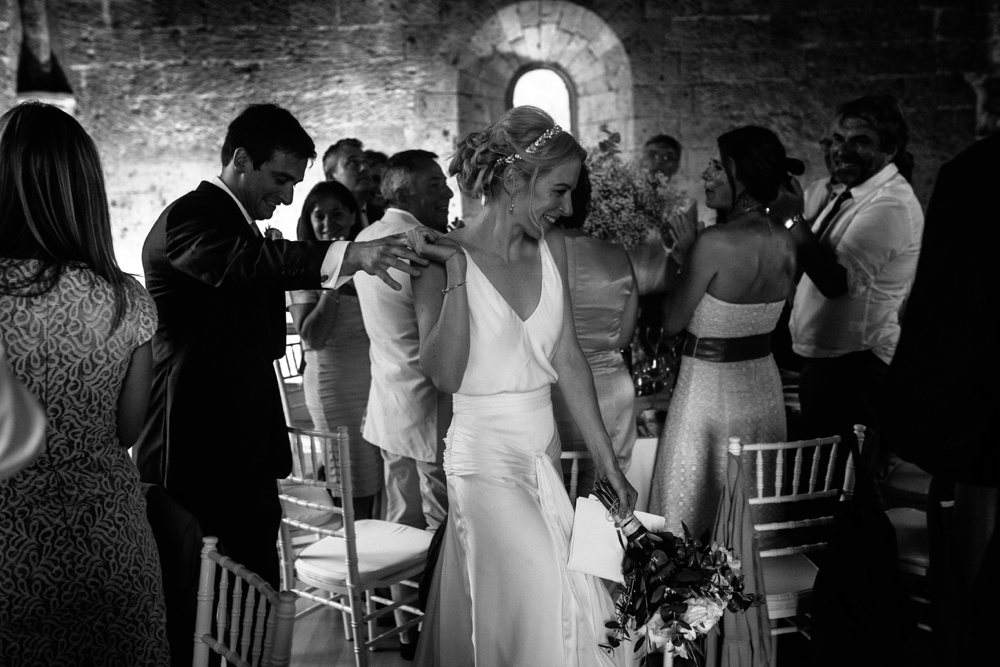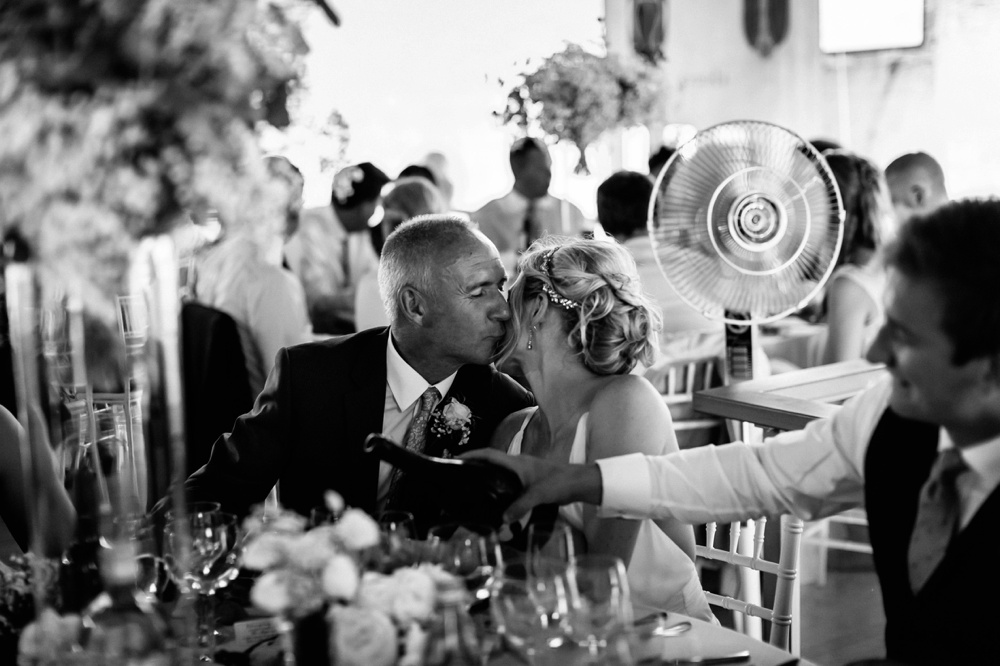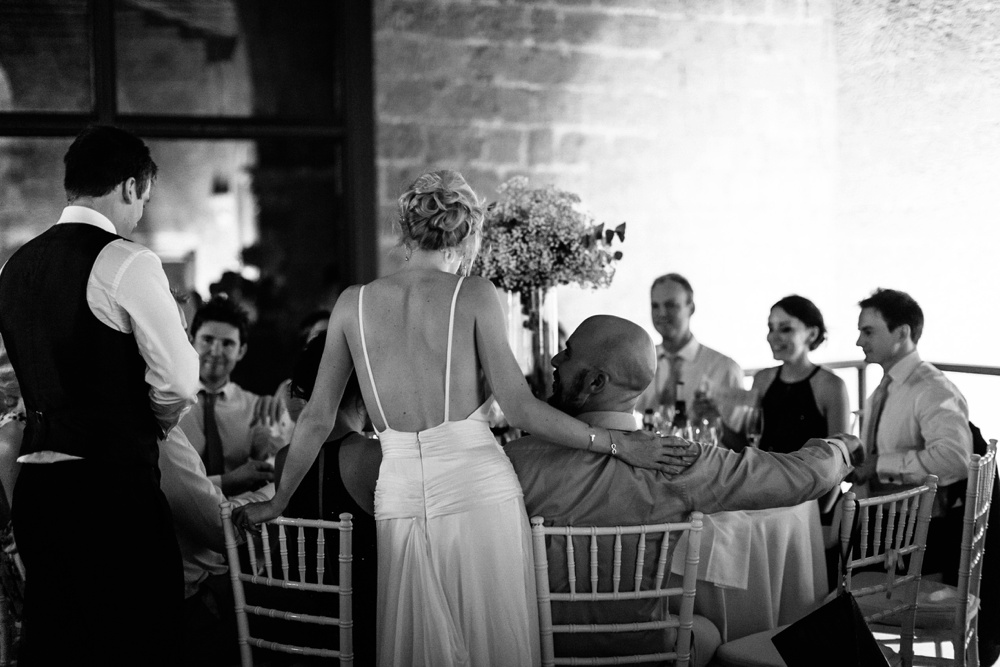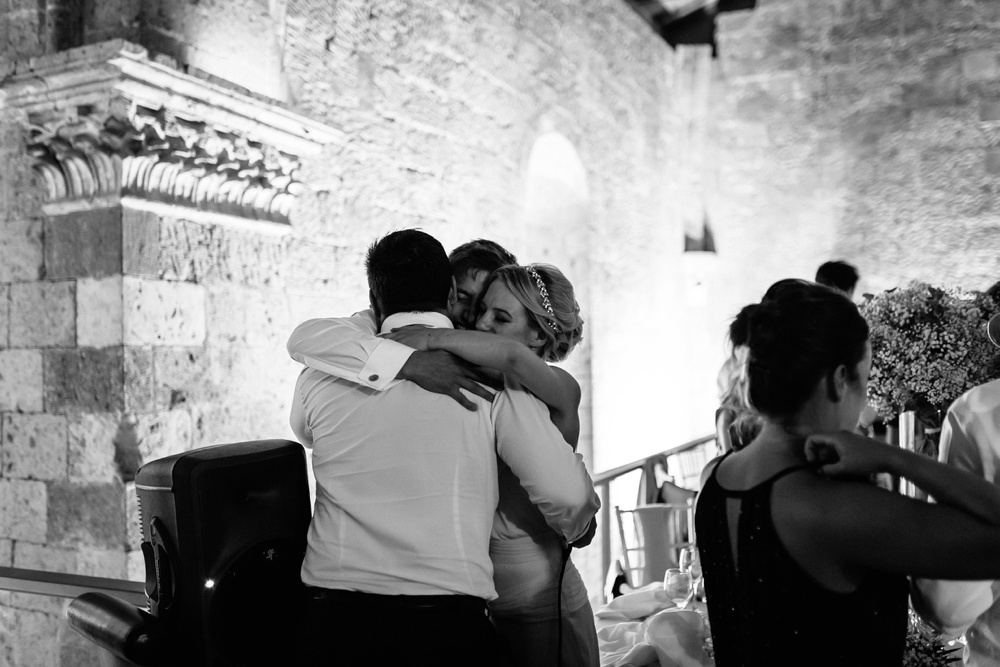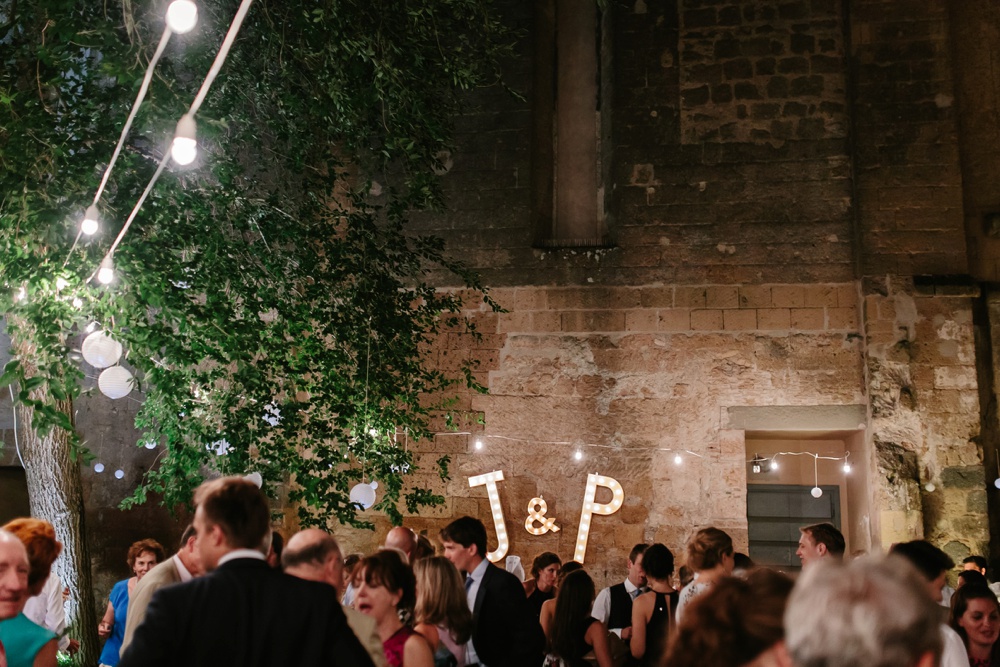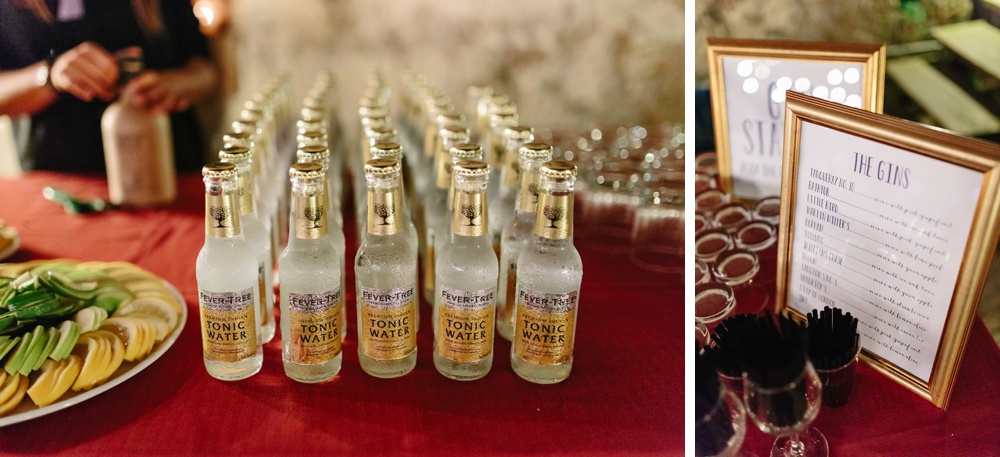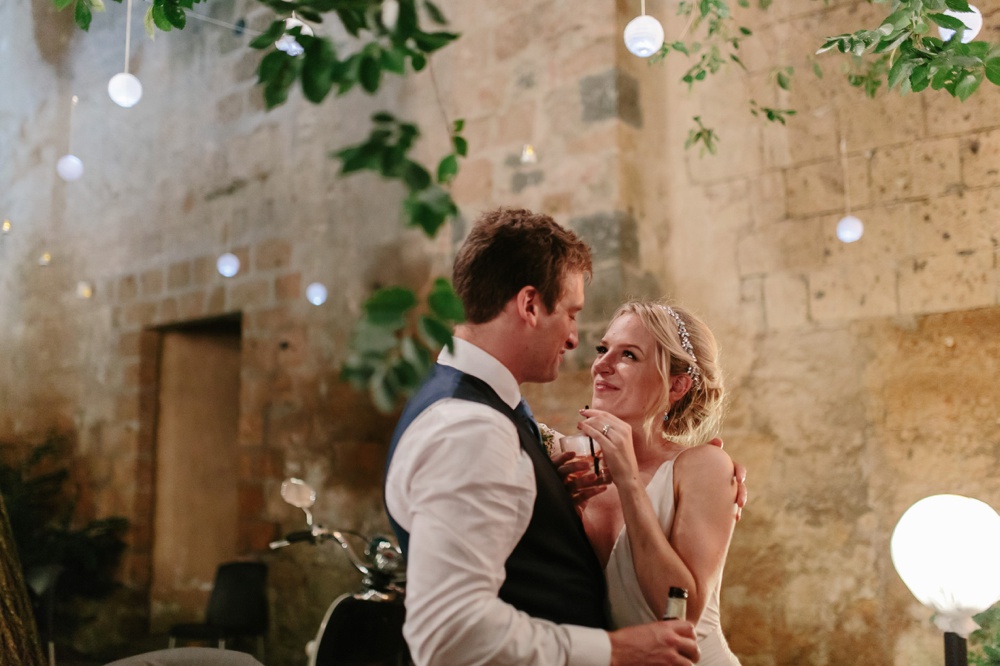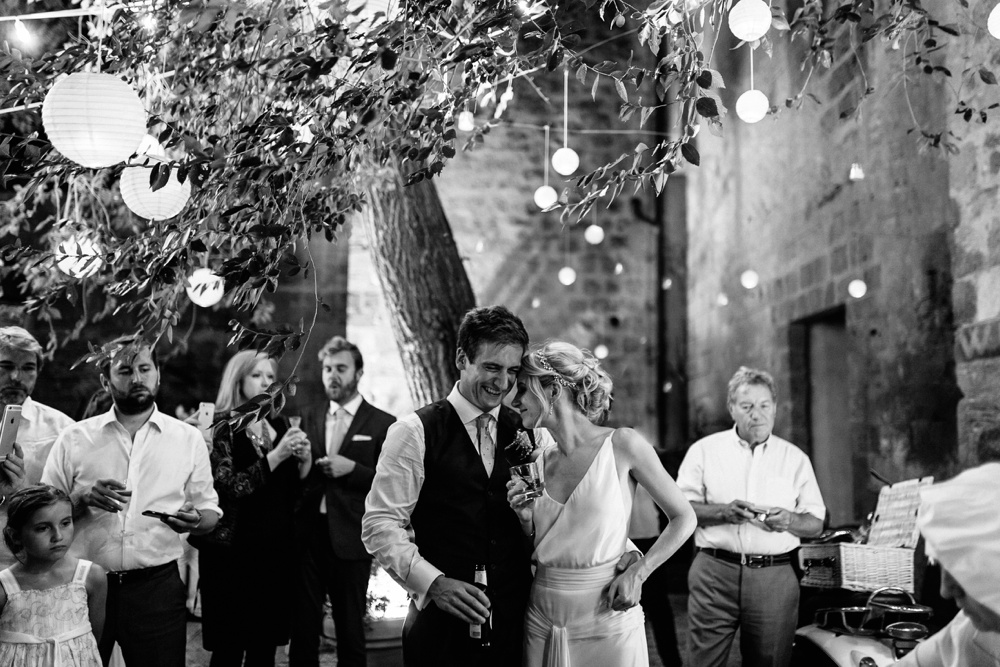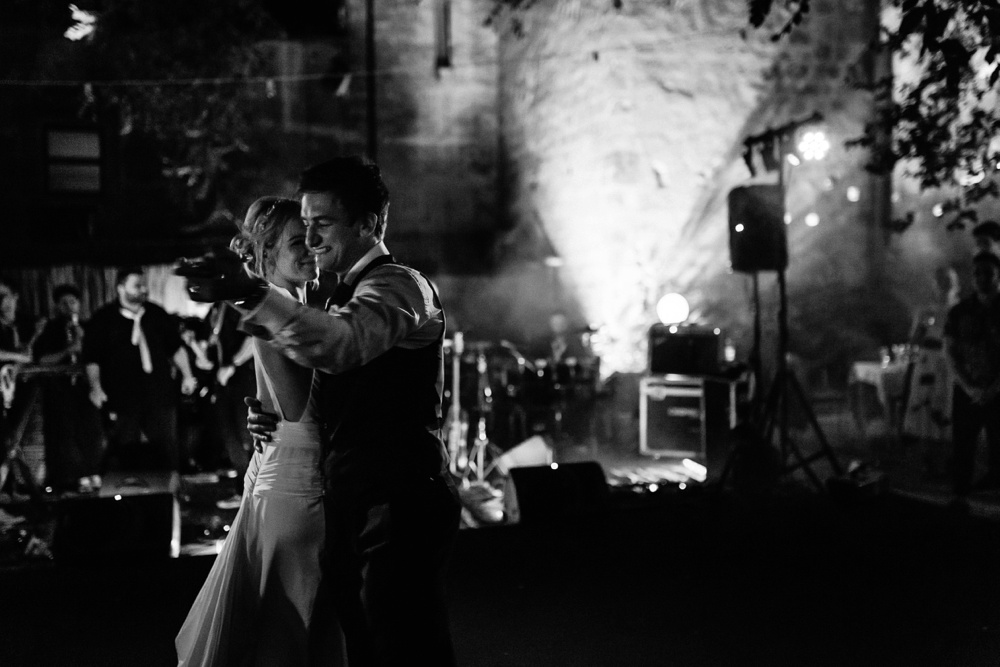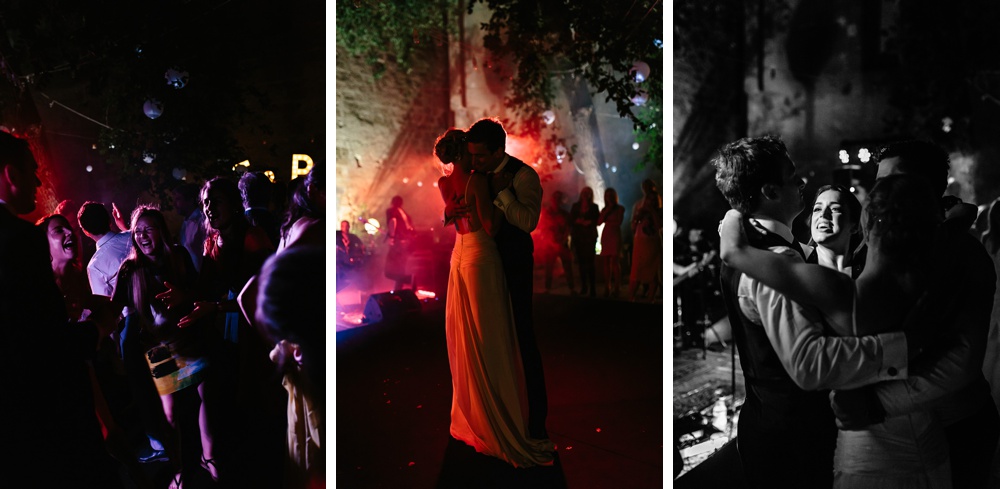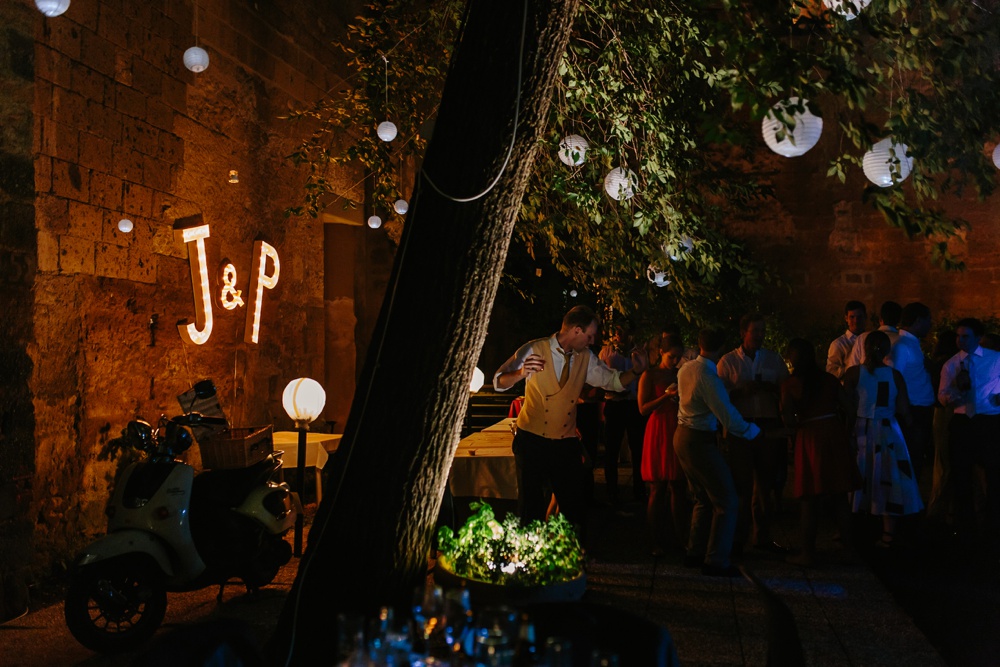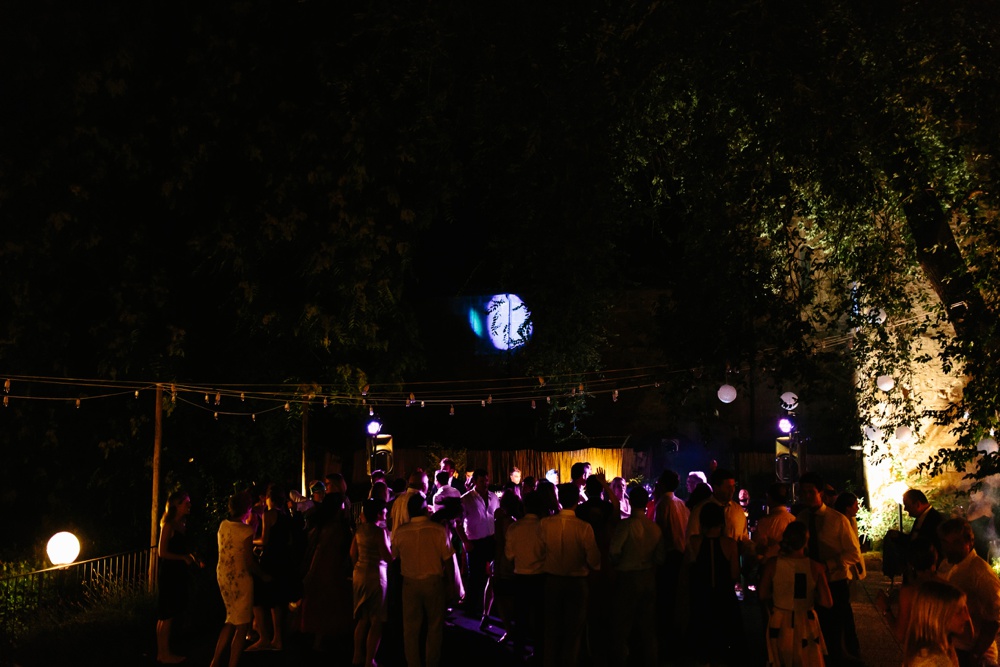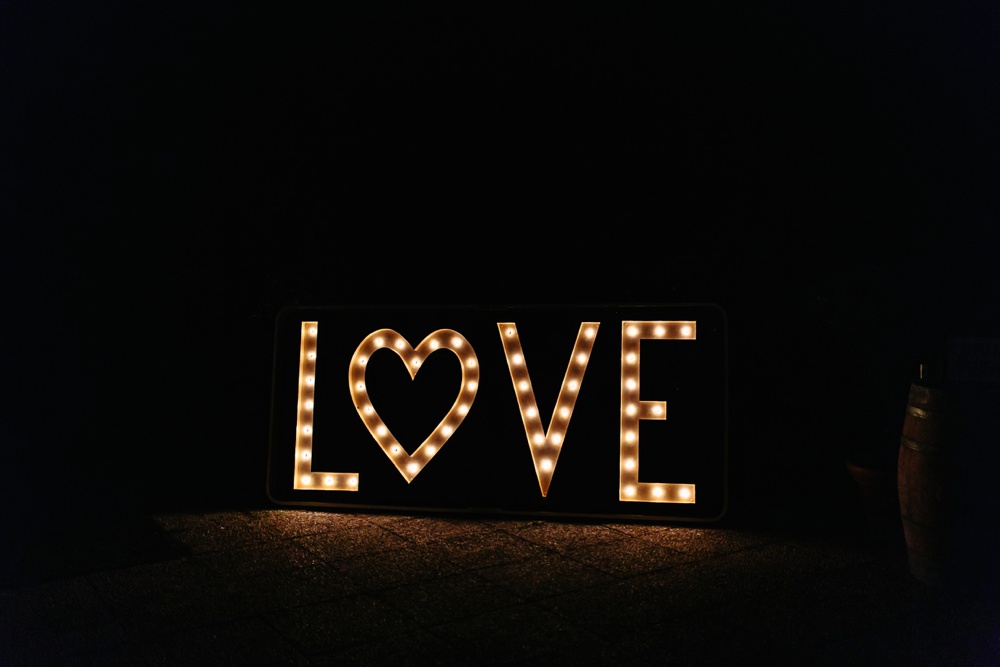 Jessica & Pierre-Michel | Orvieto, Italy from Happy Wedding Films on Vimeo.
CREDITS:
Bride's Gown: Hippolite by Delphine Manivet from Blackburn Bridal
Shoes: L K Bennett
Venue: La Domus, Orvieto http://www.ladomusorvieto.com/index.html
Bridesmaids Dresses/shoes: French Connection & Karen Millen
Groom's Suit: Chopin and Lodge http://www.choppinandlodge.com/
Wedding Planner: Prestige Weddings Italy in collaboration with Flora Weddings www.prestigeweddingsitaly.com, http://www.floraweddings.com/
Stationery: printed.com https://www.printed.com/products/98/wedding-collection
Entertainment: The Gloves http://www.thegloves.it/newsen.html
Videographer: Happy Wedding Films http://www.happyweddingfilms.com/