There are many different moments in our work. The moment for studying and planning a shoot, the moment to get to know better our clients, the touching moments of a ceremony full of love, but also moments of exhaustion and the (sometimes) boring moments of photos post-production. Every moment counts. One of our favorites is when our clients receive their pictures, and we can see in their faces that we did a good job. When we know that our images became memories.
This is why we love to treat our clients even from the packaging, and right now we are so in love with our brand new DVD sleeves from KRAFTandJUTE
And maybe you noticed that this dvd was for the lovely Valeria and GG, whose shooting was featured last week on Bridemania an amazing Italian Wedding blog and a super interesting read.
Thank you cards with birds by MademoiselleYo on Etsy.
Il nostro lavoro è fatto di tanti momenti. C'è un momento per pianificare e progettare un servizio, il momento in cui è bello conoscere i nostril clienti per entrare in sintonia con loro, ci sono i momenti commoventi di una cerimonia piena d'amore e ci sono anche i momenti di stanchezza e quell a volte noiosi della post-produzione. Ma ognuno di questi momenti è importante. Uno dei nostri preferiti è quando, negli occhi degli sposi che guardano le loro foto, capiamo di aver fatto un buon lavoro. E che le nostre immagini sono diventate i loro ricordi.
È per questo che cerchiamo di rendere speciale ogni piccolo attimo, anche la confezione di un lavoro merita tutta la cura possibile (che siano stampe o file). E in questo periodo siamo innamorati delle nostre nuove cover per dvd realizzate da  KRAFTandJUTE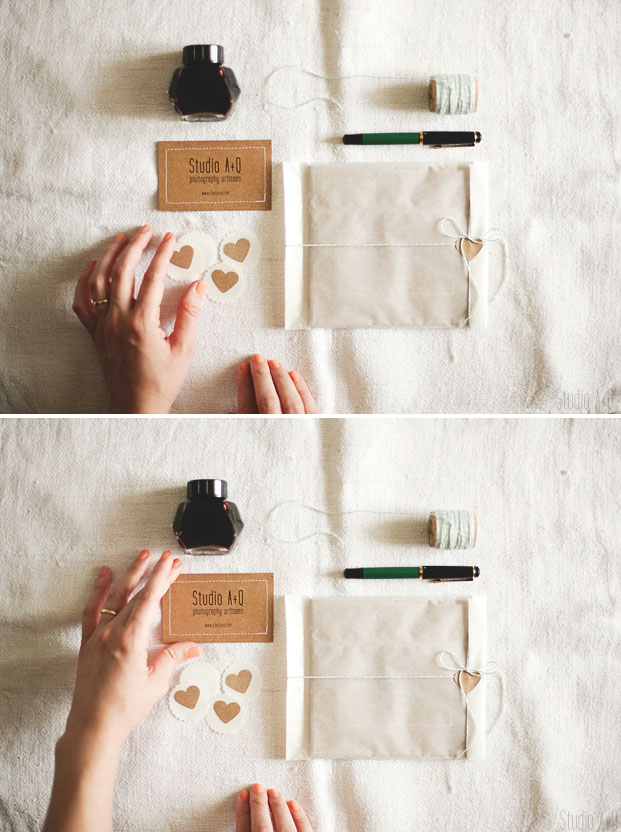 E in particolare forse avrete notato che questa confezione era per gli adorabili Valeria and GG, il cui shooting è stato pubblicato la scorsa settimana anche su Bridemania un Wedding blog italiano bellissimo (ma davvero, eh!) e una lettura imperdibile.
I biglietti con gli uccellini sono di MademoiselleYo.
Voilà notre nouveau packaging par KRAFTandJUTE: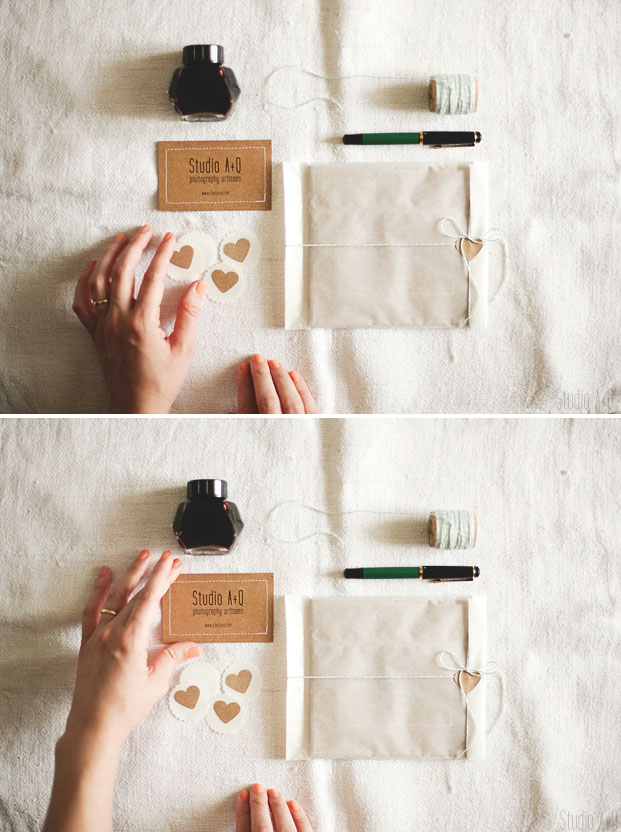 Nous l'adorons déjà!